The evenings weather forecast predicted a 95% chance of precipitation and although that was true, it really turned out to be more of a drizzling nuisance with a few dry spells in between.
The U15 O'Rahillys travelled to McKenna Park and Ballycran started with the wind behind their backs but running up the pitch counteracted any hopeful advantage.  Ballycran's opponents, O'Rahillys  looked to be the dominant side through the first half but as the second half started, Ballycran started to demonstrate that they were enjoying playing into the wind and down the pitch.  Long balls found the forward line and a flurry of goals followed. It was a solid performance from both teams but in the end, Ballycran slipped past O'Rahillys to finish 6-9 to 5-10.
Here are a few pictures from tonight's match, starting with the team huddle, warm up and first half.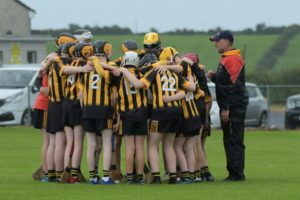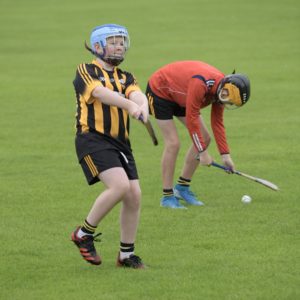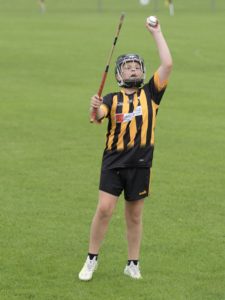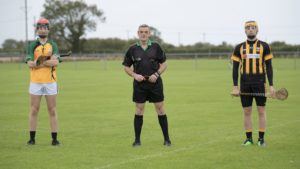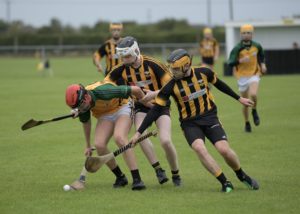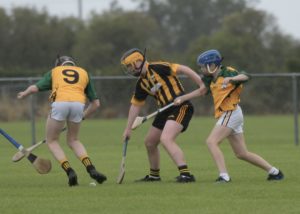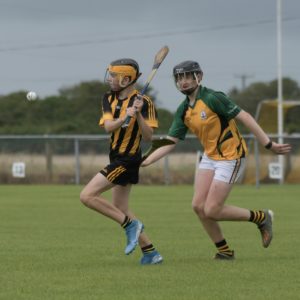 Second half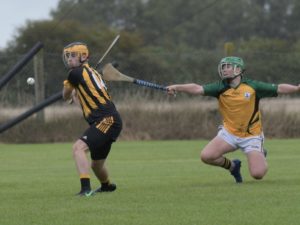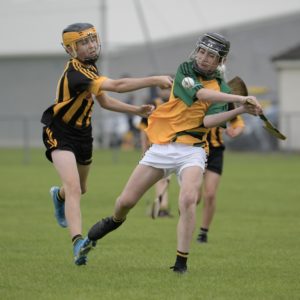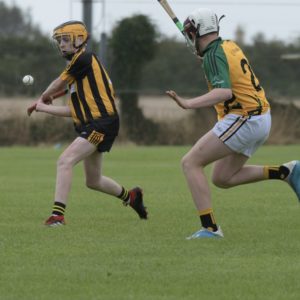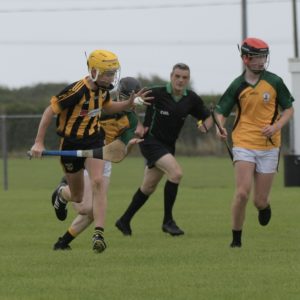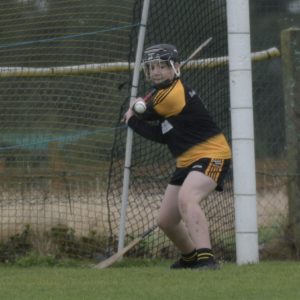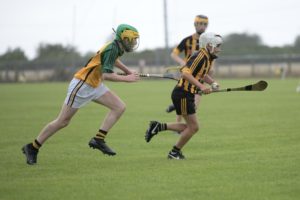 Dara about to drop a ball into the hands of Conor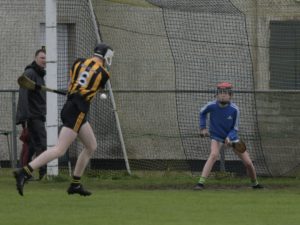 Conor puts it out of reach – 1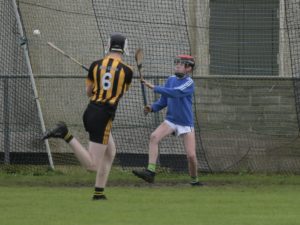 Out of reach – 2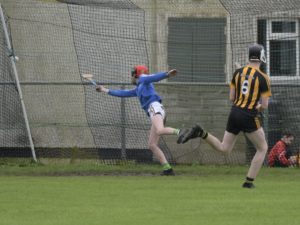 Out of reach – 3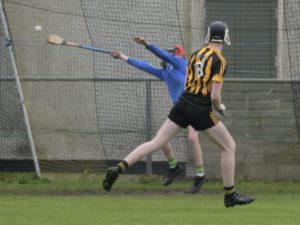 Out of reach – 4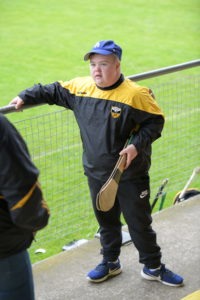 Finishing up with the teams biggest fan