With a moderate to strong breeze blowing from the westerly direction of Mayobridge across the Castlewellan Bann Road pitch last night, temperatures plummeted to a cool six degrees and with an equally strong team to match, the U15 Mayobridge camogs blew Ballycran off course to deny the younger team the Down Camogie Shield for 2021.
Winning the coin toss from referee Pat McCusker, Mayobridge opted to play with the wind behind their backs and set about establishing themselves to work in the cooler and breezier conditions.  Mayobridge's half time lead felt like it was going to be temporary as Ballycran would have the wind on their backs but Mayobridge continued to intercept puck outs efficiently and for long spells, Ballycran had to work hard to progress the sliotar out of their own half.
The conditions meant that the evening's play was mostly ground work, though there were a few notable points from Mayobridge that defied the wind and holding a true line, scores over the bar were gold.
Ballycran's Olivia Bell helped to stem many advances from Mayobridge's Ellen McCoy and when the clearance found Ballycran's Chloe Savage, the sliotar worked its way with determination to a half forward position but Mayobridge were strong in the defensive area and therefore managed to quell any prospects of a run on the goal.
Congratulations to Mayobridge, hard luck to our U15 girls and management who will be going forward soon with their programme for over the winter.  Here's a few photos from last nights play under floodlighting.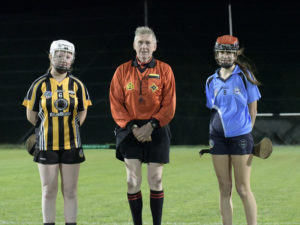 Chloe Savage and Molly Tumilty with referee Pat McCusker (DC – 1)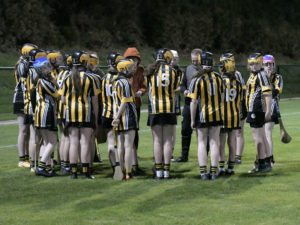 (DC – 2)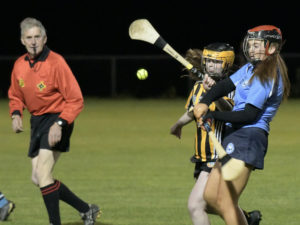 (DC – 3)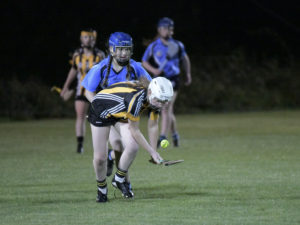 (DC – 4)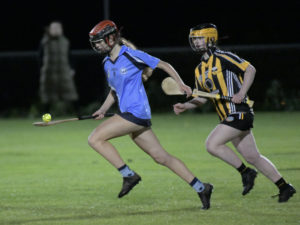 (DC – 5)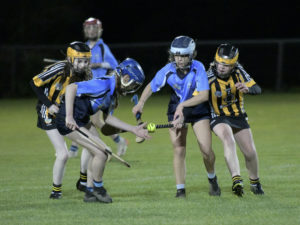 (DC – 6)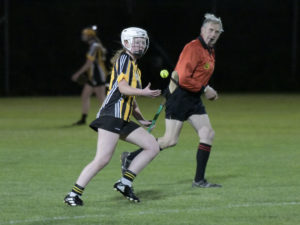 (DC – 7)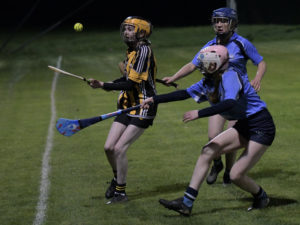 (DC – 8)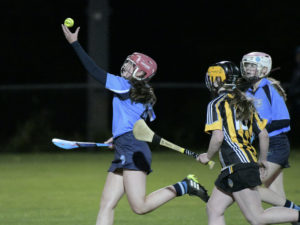 (DC – 9)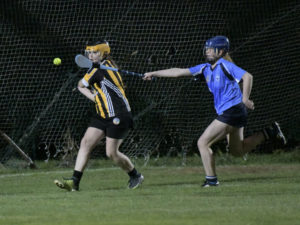 (DC – 10)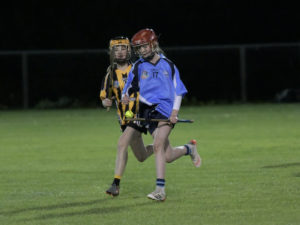 (DC – 11)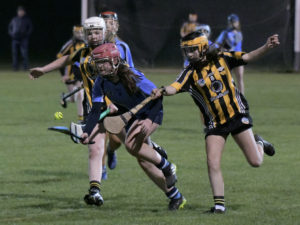 (DC – 12)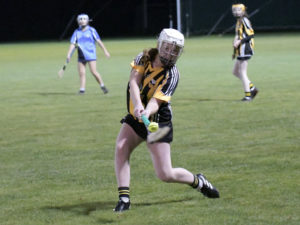 (DC – 13)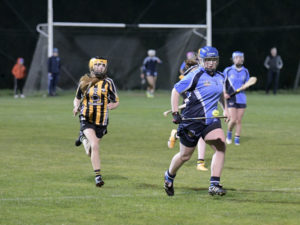 (DC – 14)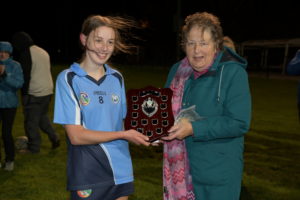 Molly Tumilty receives the Down Camogie Shield from Helen McAleavey Down Camogie (DC – 1)
By michaelcorcoran
Fri 22nd Oct