Despite going into Sunday's match with an underdog label, Ballycran certainly shook that off with a magnificent game to demonstrate to their fans at Mitchel Park, that they were here for one thing and one thing only, to work hard and give themselves a real chance at the title.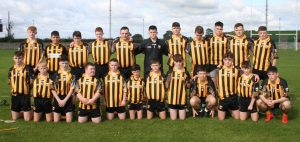 After 5 minutes, both sides were holding onto a 0-1 score, shortly followed by a goal each.  The game was to remain a bit of a cat and mouse affair, with Portaferry going into half time one point up at 1-6 to Ballycran's 1-5.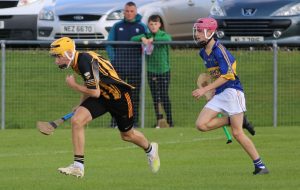 During the first 5 minutes of the second half, Ballycran scored yet another goal, defining a point in the game where they held onto the lead until thirty minutes had elapsed in the second half, where Portaferry struck back to ease into a three point lead and the final whistle cemented the scoreline of Ballycran 2-12 Portaferry 1-18.  A heartbreaking outcome for the young Crans but certainly they achieved their goal and can be proud of their performance.  Well done to the Ports!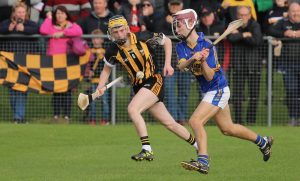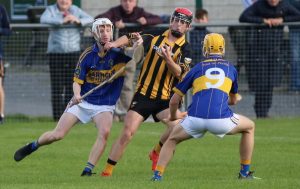 A tremendous first game of hurling for Championship Sunday, enjoyed by everyone at Mitchel Park.  Thanks to Ballygalget for hosting the match and taking on the event administration.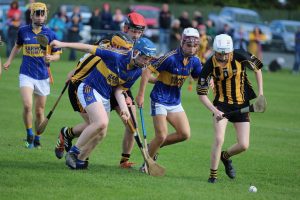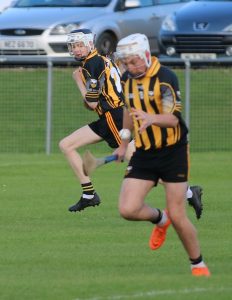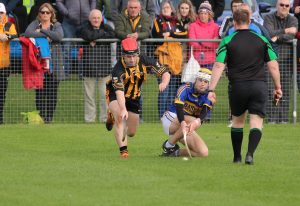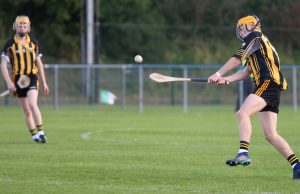 Thanks to Diarmuid ÓDonnghaile for the pictures.