Ballycran's McKenna Hall hosted the Club's annual dinner dance with the Senior and Minor presentations following and then music by Klass to end the evening.
The evening began with an excellent three course meal and coffee or tea to follow.  The entire event was run like clockwork and we have to acknowledge the effort put into this by everyone, from bar and catering staff, anyone that helped to prepare and clean the hall after the dinner dance and a special mention of Emma Keith and Dermot O'Prey for all the time and effort they have put into organising and managing the event on the night.  The evening concluded with music from Klass, which proved very popular and they had crowds on the floor for most of the night within just a few songs.
Congratulations to all our prize winners and commiserations to those that didn't manage to make it up to the front this year, good luck with your training in 2020 and maybe this will be the year that will create opportunities for you.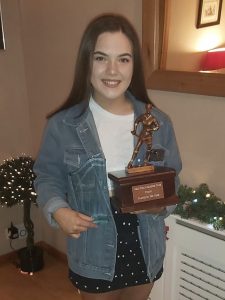 Minor Camogie Player of the year – Megan Ennis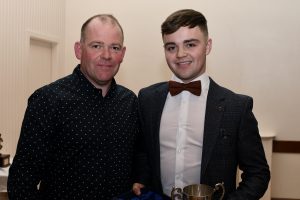 Young Hurler of the year – Rory Brown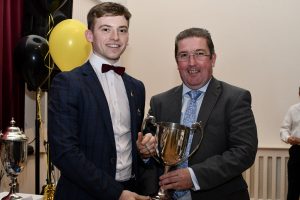 Under 21 2018 winners – with Gerard Hughes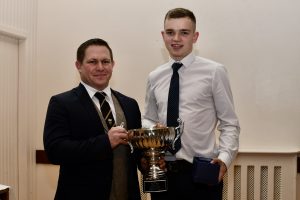 Division 2 Junior Hurler of the year – Brad Watson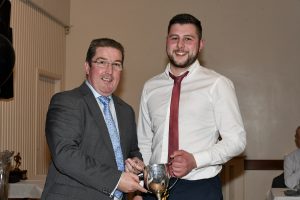 Intermediate Division 1 winners and Betsy Gray runners up – with Cormac McAllister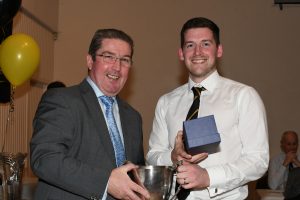 Intermediate Player of the year – Michael Ennis (picked up by Sean)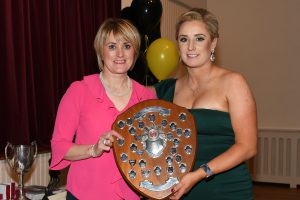 Camogie Senior League winners – with Catherine McGourty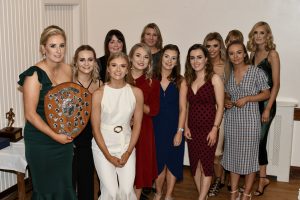 Senior Camogie Team 2019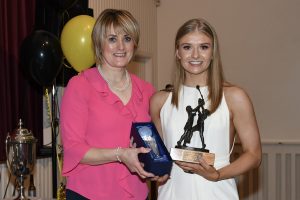 Camogie Senior Player of the year – Rhea Smyth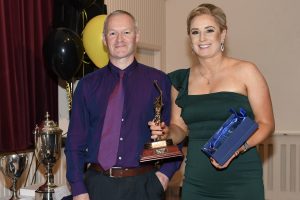 Camogie Senior Player's Player of the year – Catherine McGourty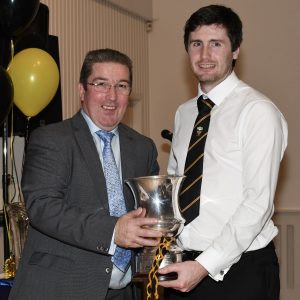 Senior Hurling team Down GAA Championship Jeremiah McVeigh – with Padraig Flynn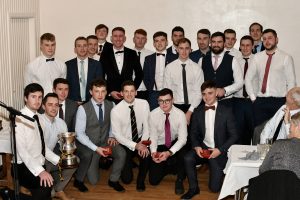 Down GAA SHC winners 2019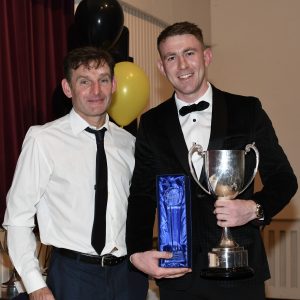 Senior Player of the year (Hugh O'Prey Trophy) – Chris Egan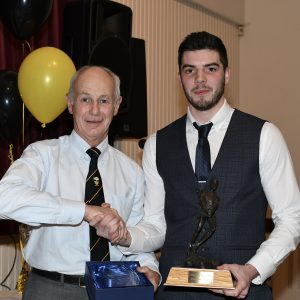 Senior Player's Player of the year (Mark O'Flynn Trophy) – Brett Nicholson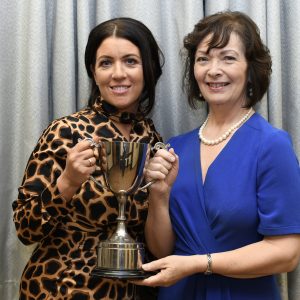 Club Lady of the year (John Mallon Trophy) – Teresa Hughes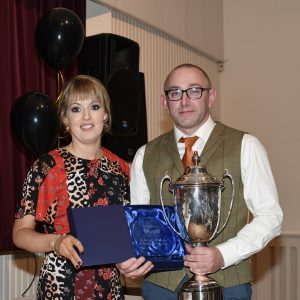 Club Man of the year (Davy Bell Trophy) – Tony Bell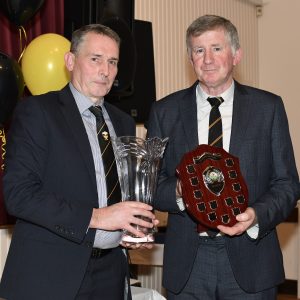 Hall of Fame – Sean McGourty
Congratulations again to everyone and all our winning teams!  Here's a selection of pictures from the rest of the night.