The Cransformation committee have taken the difficult decision to cancel this years Cransformation event due to the complexities and impracticalities of building engagement and participation throughout the event whilst adhering to the necessary Covid-19 protocols.  It's the Club's biggest health and well-being initiative and attracts a significant number of participants from near and far.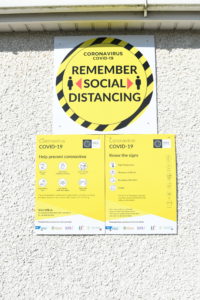 Coronavirus makes it's mark on this year's Cransformation event
We understand that this will be a disappointment to many and as such, several members have decided to spin off another 'lighter' and Covid sympathetic initiative.  More to follow on that so stay tuned into our social channels.  Here's a mention of this in the recent Club's Facebook poster.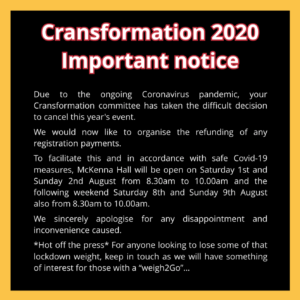 The poster that informed our participants of the disappointing news