It was always going to be a ding dong of a match and tonight's game didn't disappoint.  Floodlighting at the Dub managed to throw a blanket of illumination across the pitch, which left the perimeter darker than space itself.  Against the artificial brightness, the half moon added a paltry contribution akin to a birthday candle.  An unwelcome visitor from the southern aspect swept up the Lagan valley and on the exposed pitch, St. Patrick's Grammar, Downpatrick (SPGD or Red High) decided to take the advantage after winning the toss and played with the wind.
The first half of the game was dominated by Red High as Tom McGrattan surgically split the uprights with 8 points and goals were racked up by Michael Dorrian and Finn Turpin.  Our Lady and St. Patricks College, Knock (OLSPCK or Knock) fought hard into the strong wind but as referee Brendan Toland blew for half time, Knock's points from James Clarke (2), Fergal Gilmore, Rory McCamphill and Eoin Pucci would leave Knock trailing Red High 2-10 Knock 0-5.
In the second half, Knock came alive and an early goal from Shea Pucci was the spark Knock's spectators wanted.  In a double act, brother Eoin also found the net from just inside the 20m after a decent advance from centre half back.  Red High matched the Knock increment with six points from Tiernan Connolly, Fearghal McManus (2), Michael Dorrian, Oisin Coulter and Tom McGrattan.
As is usually the case in these winter evenings, the wind petered out at the turn of the second water break and left Knock a bit short changed in the advantage stakes although Knock continued to respond with points from James Higgins and James Clarke  before Clarke ripped open the Red High defence and slotted the sliotar beyond the reach of keeper Pearse Smyth.  Knock had a couple of goal mouth scrambles that failed to deliver anything bountiful for the Gilnahirk lads, leaving the supporter base to begin to accept that the whistle would be their enemy.  Finn Turpin from Red High and Fergal Gilmore from Knock would close the game one point apiece for a final score Red High 2-17 (22) Knock 3-09 (18).
This was a great game to watch and had everything you'd expect from two top flight Down hurling schools.  Well done to Red High, Sean and Adam.  Hard luck to Knock on this occasion but the Mageean flame still flickers in the next game.
Here's a few pics taken under the floodlights.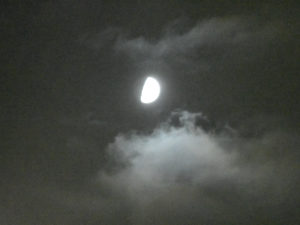 Mageean Cup half moon on a wintry evening at the Dub (MC – 1)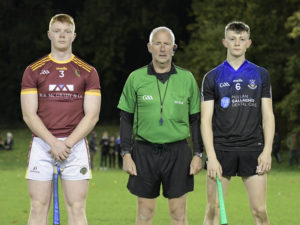 Deaglan Mallon – Red High, referee Brendan Toland and Eoin Pucci – OLSPCK (MC – 2)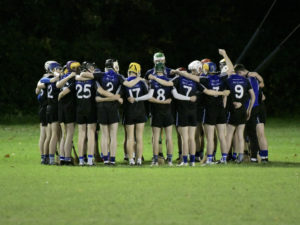 Mageean Cup (MC – 3)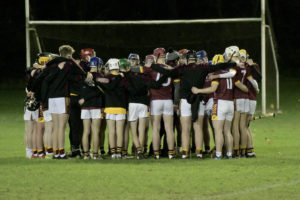 Mageean Cup (MC – 4)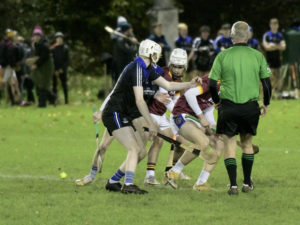 Mageean Cup (MC – 5)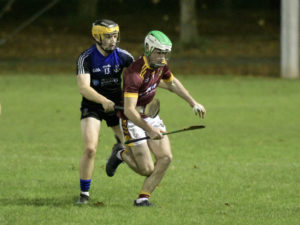 Mageean Cup (MC – 6)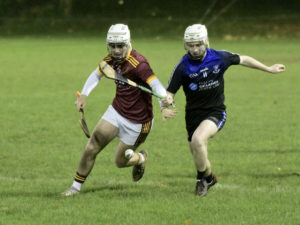 Mageean Cup (MC – 7)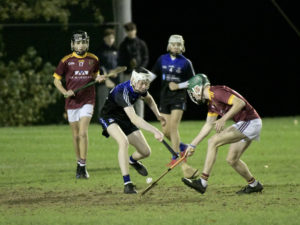 Mageean Cup (MC – 8)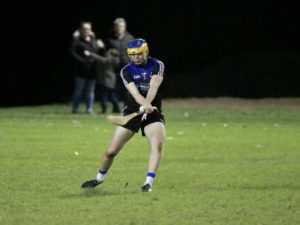 Mageean Cup (MC – 9)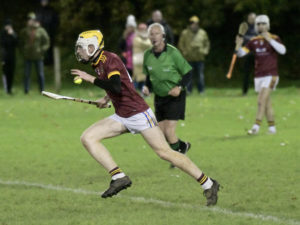 Mageean Cup (MC – 10)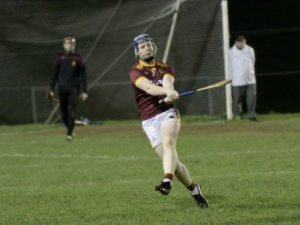 Mageean Cup (MC – 11)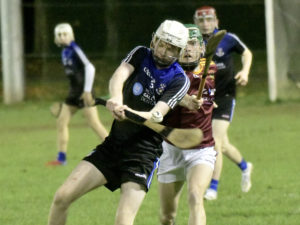 Mageean Cup (MC – 12)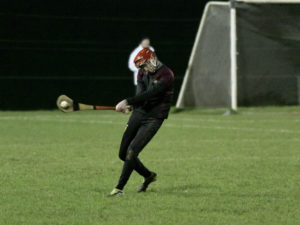 Mageean Cup (MC – 13)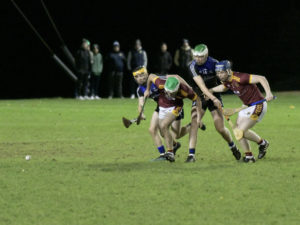 Mageean Cup (MC – 14)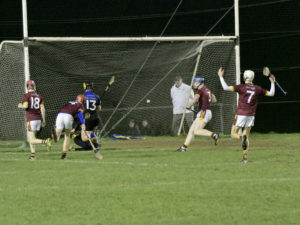 James Clarke goal in the Mageean Cup round between Red High and OLSPCK (MC – 15)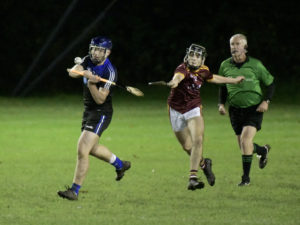 Mageean Cup (MC – 16)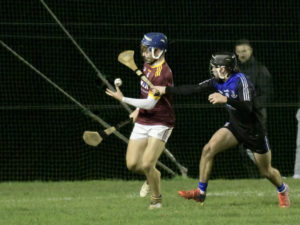 Mageean Cup (MC – 17)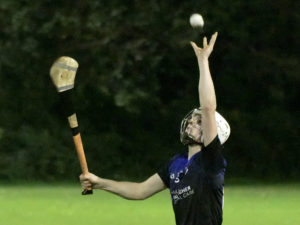 Mageean Cup (MC – 18)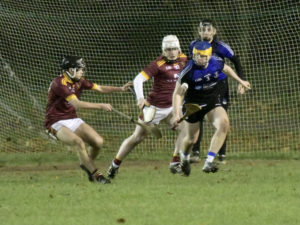 Mageean Cup (MC – 19)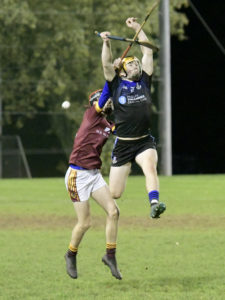 Mageean Cup (MC – 20)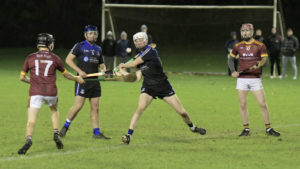 Mageean Cup (MC – 21)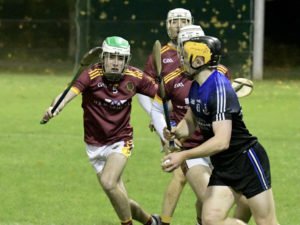 Mageean Cup (MC – 22)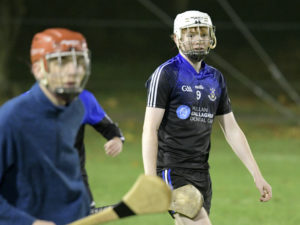 Rory, Mageean Cup (MC – 23)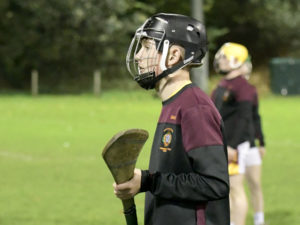 Sean, Mageean Cup (MC – 24)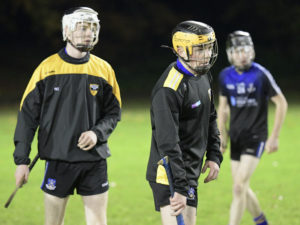 James, Mageean Cup (MC – 25)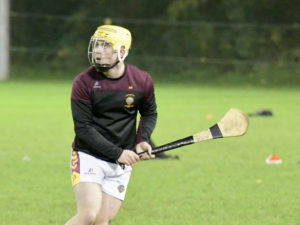 Adam, Mageean Cup (MC – 26)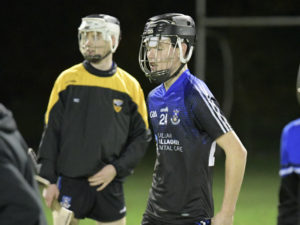 Fergal, Mageean Cup (MC – 27)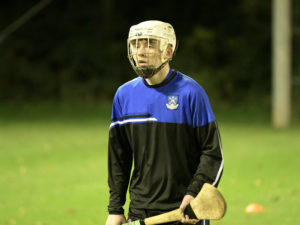 Jamie, Mageean Cup (MC – 28)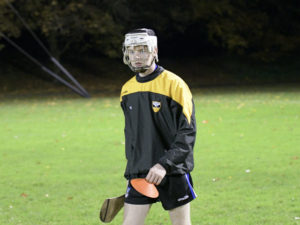 Conor, Mageean Cup (MC – 29)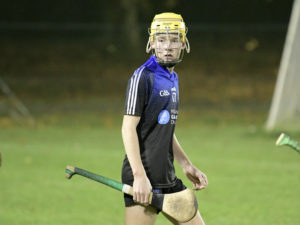 Eoin, Mageean Cup (MC – 30)

By michaelcorcoran
Sat 13th Nov