Travelling up from the Ards peninsula to the scheduled venue of Cherryvale only to be diverted to Carryduff for the superstitious, was possibly an omen sent from the Irish mythological demigod himself.  Cúchulainn was in charge and things were going to go his way.
On a balmy evening as the sun began to set behind low lying clouds across the west of Co. Antrim, Carryduff was a hive of activity.  Met by a Ballygalget devotee but sporting a Carryduff shirt these days, Niall Watson greeted us warmly with apology after apology on the change of venue.  As the referee, Hugh Torney, arrived on to the pitch side, someone hoping for time compensation due to the detour asked when would the match start.  Hugh chuckled "In the time it takes me to walk to the pitch".
The  Carryduff – Bredagh combo were clearly the leading side tonight, issuing reaping pucks from long distance, catching puck outs and hoovering up loose balls but Ballycran's panel, young in age, weren't going to let Cúchulainn have it all their own way.  Early goals from Ballycran closed the score enough to offer hope at the first water break.  The Cúchulainn's though inched away point after point and despite a late goal from Sean McCarthy that had all the hallmarks of a deserving goal from nothing more than total determination, Cúchulainn did manage to have his day after all.
Another great background performance from Ballycran, and food for thought to work on out at the Park.  Here are a few photos from tonight's game.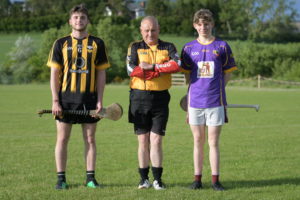 Referee Hugh Torney flanked by team Captains (BCC-1)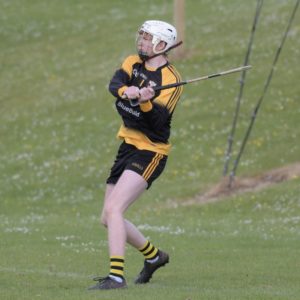 A welcome 'soft' return to play for injured Rory Corcoran (BCC-2)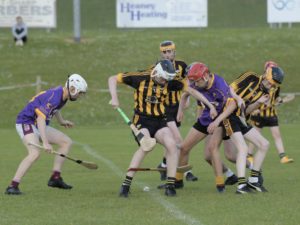 Early nerves set sticks dropping (BCC-3)
Patrick establishes calm (BCC-4)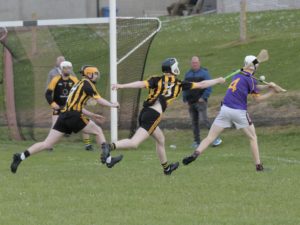 A deadly hook and Ballycran breath a sigh of relief (BCC-5)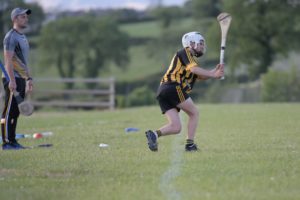 Dara takes a sideline at the turn of the match (BCC-6)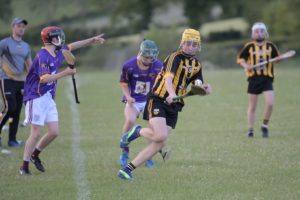 Eoin picks up the sideline and makes a solo run (BCC-7)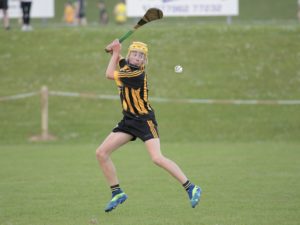 Eoin sets another free sailing over the bar (BCC-8)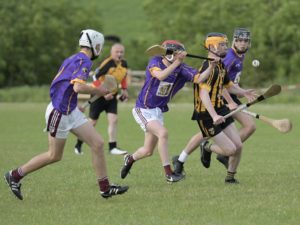 Matthew chased down as Referee Hugh Torney keeps a watchful eye (BCC-9)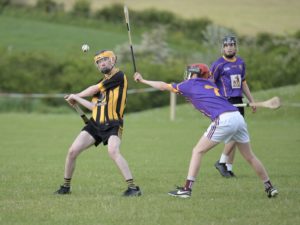 Breaking loose from the pack to hit the mid field block (BCC-10)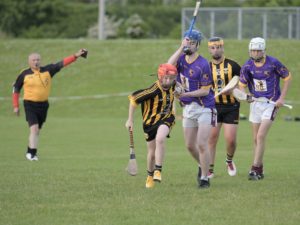 Young Dominic works his way through the defence, picking up a free (BCC-11)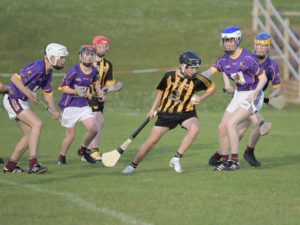 Sean on the march for his late goal (BCC-12)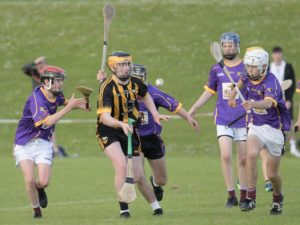 Jamie senses the pack closing in and passes on with an under arm bat (BCC-13)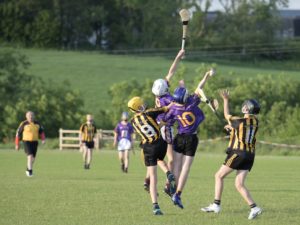 Catching skills at their very best (BCC-14)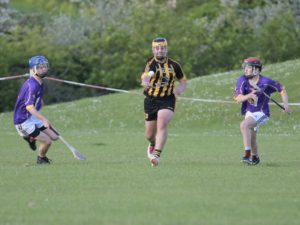 Dan makes a break before being closed down (BCC-15)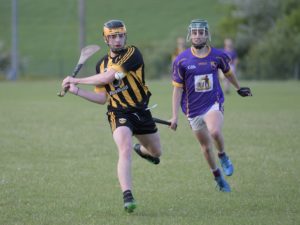 Patrick storms up the pitch looking for one more point (BCC-16)