If you've been browsing on facebook, you may have come across various articles from Clubs and coaches pointing out the trials and tribulations of coaching juveniles as a volunteer.  On one particular social page, an 'open letter' from a lamenting coach attracted upwards of two hundred and fifty comments of support and was shared over one thousand times!  But what are these coaching pleas?  To answer this question, we caught up with Ballycran's head of coaching, Declan Ennis during a coaching session in McKenna Park and asked him to help us explore the topic and gauge if anything has changed in the advent of these social posts.
Declan thank you for stepping away for a moment to discuss with us the evergreen topic of some coaches feeling undermined by 'sideline experts'.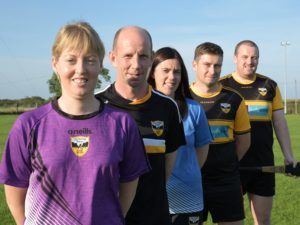 Declan, "Let me begin with some background information.  Coaching at any level is a big commitment. It demands sacrifices in your life so that players can depend on and benefit from your involvement.  Apart from attending coaching courses, giving up some of your evenings for training schedules and attending blitzes or matches possibly at the weekend, at the end of the day that's all done under a volunteering role.  We also have to compete with school standards when it comes to child protection measures.  As a coach, you'll have attended a child protection course and obviously vetted by the relevant authorities but we aren't experts in this arena and many of us are running on our worldly experiences from being parents, aunts or uncles.  All of what I've just said gets you through the gates and operating as a coach but then there are challenges lurking for us once you are on the field, such as tired kids, maybe it's a windy or rainy evening – though we've been really spoilt this year.  After a while, you develop techniques to help you get through most situations and having other coaches in the squad certainly is a big bonus especially when the training squad is sizeable."
"Some of the social commentary in recent times has highlighted the role parents can play in their child's training.  Some of it though hasn't been terribly positive.  I think that's what you were referring to in the 'open letter'.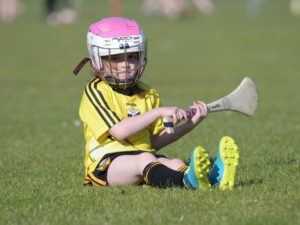 I suppose because we are sports coaches we have a focus on helping the child to achieve their potential. Usually there's a variance in potential within a coaching tier and that's where some wrinkles appear as parents develop questions about skill levels and game time.  For the coaches, we have a desire and obligation to involve all children and strive to get the balance right so that players don't find themselves out of their depth and under achieving.  Therein lies the modern coaching conundrum, how to create a meaningful competitive environment with an element of winning but not at the expense of development and enjoyment."
"Parents don't have it easy too. It can be a busy few hours in the home to finish up the school homework, maybe some are just in the door from a day's work, then prepare an early dinner and with one eye always on the clock, trot out to the Park and for many this occurs several times throughout the week.  But the rewards are immense.  Active kids playing a sport that they love to play brings satisfaction and a wide social integration around the Club and community."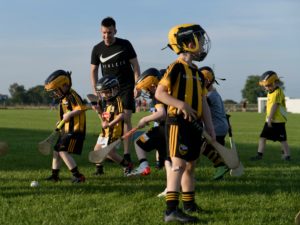 "So you see, when coaches and parents work together we can build a great nurturing and enjoyable sporting environment. In the fulness of time, we all get to stand at the sidelines and enjoy the game, preferably on one of those amazing summer evening's we've been having this last three months. Our main challenge has always been the same one and I hope that some parents can take this one away for reflection.  Just like in school, kids have homework. It has a purpose.  Sport is no different.  Coaching at the Park is just like the classroom and when you get them home, guess what, when they have spare time get them out into the garden and practice, after a break practice some more.  And keep them practising. Don't be afraid to ask the coach what they should be doing."
"I guess you're gonna ask me has anything changed then?  Yes, personally I feel that parents and coaches work together a lot closer these days. We understand their challenges and I think they get ours too. That's the arrangement, respect.  Now who's little precious just hit me in the back of the legs with a ball…"
For anyone interested in reading the open letter from a volunteer coach, here is the link…
https://www.facebook.com/AontroimGAA/posts/2272047579531036
By michaelcorcoran
Tue 31st Aug