The last time I witnessed an amphitheatre pitch bleached with the summer sun was Camp Nou in Barcelona a few years ago. I have pictures to share but a couple of young hurlers sitting pitch side on holidays wouldn't be impressed. On that day it was maybe upwards of thirty degrees with a swarm of workers like busy little ants down below on the ground, bustling to attend every inch of their hallowed ground.  And so it was for Saturday's match in Páirc Esler. Perhaps it didn't have the army of ants but everything else was in abundance; plenty of sunshine and a sense of something big in the air – Down versus Cork in a Senior Camogie All Ireland championship clash.
It's hard to stand pitch side and ignore the atmosphere. As the players ran out onto the pitch to start their warm up routines, the supporters roared with delight. Each one with a link to someone on the pitch. It's personal, even at this senior level. We've missed that atmosphere but now it's back and in good time.
It was a great game played under testing conditions but the Down girls showed that they are well worthy of sitting in the senior All Ireland Championship campaign.  Yes, pundits will comment Cork were shy a few of their central figures, but that cuts both ways as Down missed playing Paula O'Hagan and Sara Louise Carr. Down will no doubt be pleased with what some are calling a narrow defeat. Analysis of the game will reveal Cork's underpinning mechanism for progressing the sliotar up the field as being a hand passing conveyor belt from the half back to the half forward line.  Like an artery, it stops working if you cut it off. Down weren't able to find their scalpel on Saturday but no doubt will digest the mechanism to their benefit for future encounters. This is a good Down side and there's more to come.
Well done to the squad, management and back room team for developing another panel to challenge the best, and Cork are one of the best.
For the convenience of those that were not able to travel to Páirc Esler, the match was streamed by Official Down Camogie, and the link is here if you wish to see the match…
https://www.facebook.com/Official-Down-Camogie-625797407519539/videos/549541656243327
Given that we already have a record of the match in the form of the Official Down Camogie stream, gratefully that lets us jump straight to sharing some pictures from the day.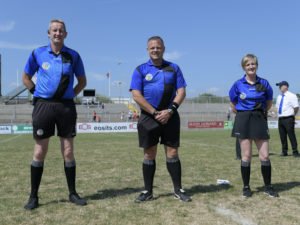 Lines official Eamon Cassidy, Referee Gavin Donegan and lines official Louise Reilly (DvC – 1)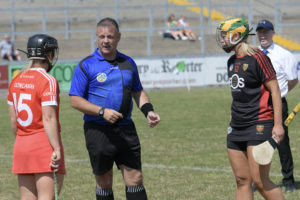 Cork win the toss and decide to play into the east stand (DvC – 2)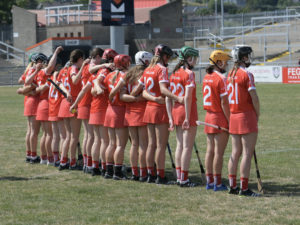 (DvC – 3)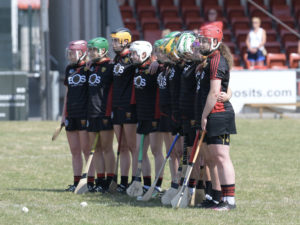 (DvC – 4)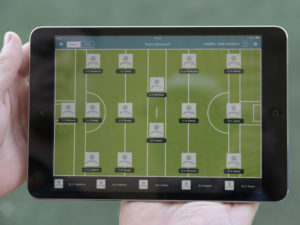 Down starting fifteen (DvC – 5)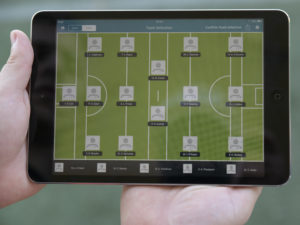 Cork starting fifteen (DvC – 6)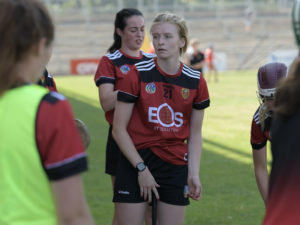 Rhea Smyth cooling down from the warm up (DvC – 7)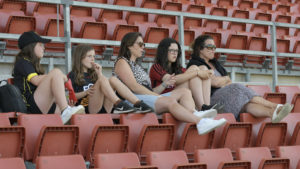 Bells and McGraths making it a bumper Camogie day to include their morning blitz (DvC – 8)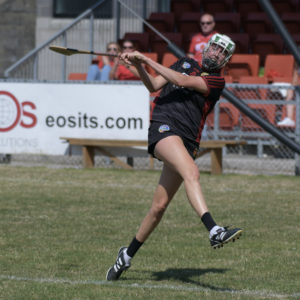 (DvC – 9)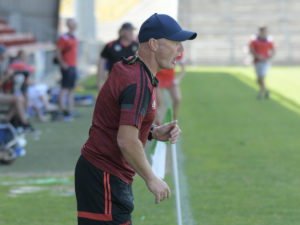 Philly Byers tightens up the back line (DvC – 10)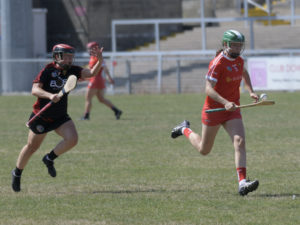 (DvC – 11)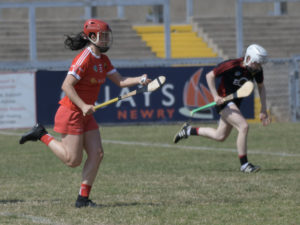 Cork's half forward Fiona Keating makes a run after slipping the defence of Down (DvC – 12)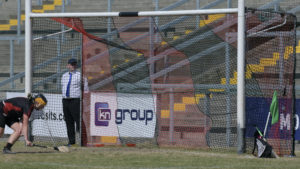 And strikes the sliotar (just above the M) beyond goalkeeper Catherine McGourty's reach (DvC – 13)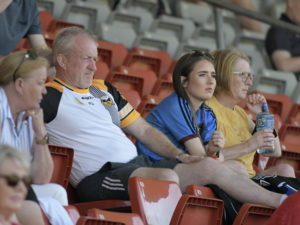 The Smyth family enjoying the match (DvC – 14)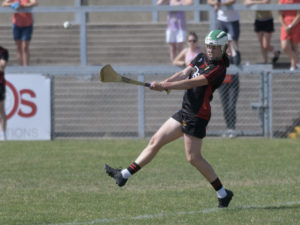 (DvC – 15)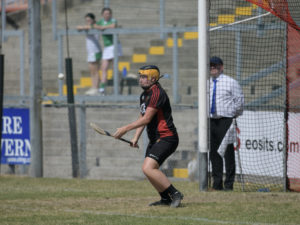 (DvC – 16)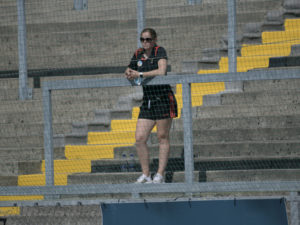 (DvC – 17)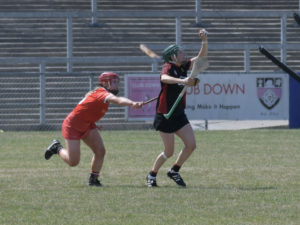 (DvC – 18)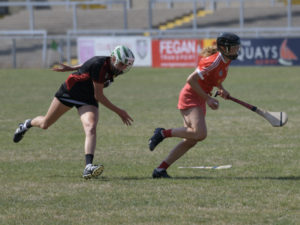 (DvC – 19)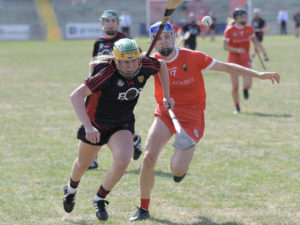 (DvC – 20)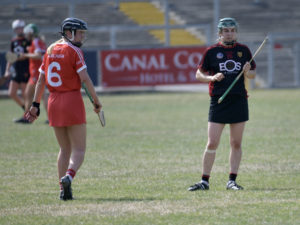 (DvC – 21)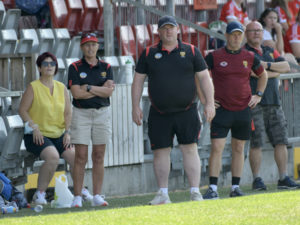 Derek Dunne and some of the Down management (DvC – 22)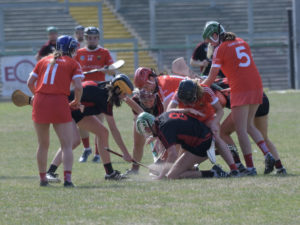 (DvC – 23)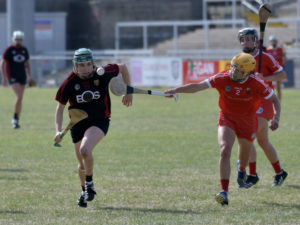 (DvC – 24)
Thanks to Official Down Camogie, in particular Patricia Clarke, Julie McCarthy, both panels and the volunteers at Páirc Esler for accommodating pitch side access and convenient parking, truly appreciated as the camera bags are heavy.  Good luck to everyone in the next game!