As the Senior Hurling Championship draws in, Down GAA have been formulating a safe approach on how we can allow the games to safely proceed with spectators in attendance.
Down's Secretary Seán Óg McAteer has shared with us outline plans for adoption.  Please find these below and following this, the committee asked for additional clarification that you may find useful.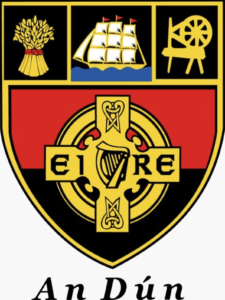 A Chara
I am writing to you all Re: the Down Senior Hurling Championship of 2020 which is set to commence shortly.
This year our Championships will be like no other that we have ever experienced and that brings with it new regulations in relation to people attending our Championship games. We have to put in place measures for the safety and health and well being of our players, officials and supporters and I need to outline some of those measures to you all, they are measures that will apply in our Junior, Intermediate and Senior Hurling Championships at every ground. Some of the measures will include :
All Matches will be Ticket only and Tickets must be purchased in Advance.

The Attendance Figure for Each venue and Game will be set in advance.

Tickets are purchased through a New Down GAA Ticket App.

Players will also receive a Ticket and this will count in the Attendance Figure.

Each Club will be allocated a number of Tickets which can be purchased by spectators through the App.

There will no vehicles permitted inside the Ground.

Patrons will have their phone or mobile device scanned for the App on entry to the Ground. Patrons will enter through a barrier system.

No one will be permitted entry without a Ticket which must be scanned, there will no facility on the day to accept cash or card.

Shop Facilities are not permitted inside the Grounds.
I am more than willing to come and meet with you at any time to outline all of the requirements, if you think that would be useful please let me know,  we need your help to make this work and to allow us to use your grounds, the alternative is that we become restricted to an identified number of Grounds
Seán Óg Mac an tSaoir
Seán Óg McAteer
Runaí Coiste Chontae an Dúin
46-48 Main Street
Castlewellan
County Down
BT31 9DG
Points of clarification:
Will essential resources (management, officials and media) and players be allowed to pre book tickets? Answer – The process will be that each Club will be given a code to share with their members to purchase tickets on the App, they can release the code at intervals to facilitate people who may be deemed to need priority purchase. Clubs will submit details of players and mentors and they will be individually issued with a code for their ticket on the App.
No vehicles inside the grounds, will that work for rural parks? Answer – Yes I am sorry but we have to follow at this stage guidance that no vehicles can enter the grounds, there will be a system for people entering on foot which will also facilitate hand sanitising.
Whether it's queuing to buy a ticket or queuing for a scan, the queue will be a problem. Answer – There will be no ticket purchases on the day and we are confident the scanning will work quickly and we may also have to indicate to people to arrive at certain times at the Ground prior to throw in.
Can families cluster at the venue? (it won't help with numbers but will optimise space for viewing). Answer – No issue with families clustering at the venue, everyone will need a ticket to gain entry, there is no free admission for Under 16s.
Presumably no half time puc about? Answer – No Half Time activities, the full panels are allowed on the pitch at Half Time but no juveniles, so subs can warm up.