Thank you, Scott, for taking the time out tonight in order to talk about your 'Man of the Match' award, hurling and a few topics around Sunday's match.
Let's set your background detail up, you currently live in the vicinity of McKenna Park, married to Courtney and you are a young 30-year-old accountant.
Easing into the questions, tell us what it's like to wake up in the morning and realise you have a SHC game that day?
I try to work it like just any other normal day. Sure there are a few nerves floating around but generally when I get busy with cutting the grass, a few chores around the house, just staying busy, then the morning goes fast and before you know it, you're up at the changing room and haven't had time to think about much else.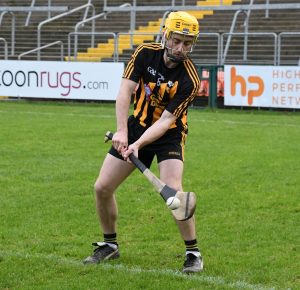 Did you and the rest of the team, with the help of management, establish a particular strategy for the day or was it a simple case of business as usual?
No, we did have a strategy. We adapted our game. You see we didn't get much game time with Portaferry, only a game at the start of the league, so you really didn't get a feel for their game. Teams change, players come and go. We discussed the implementation of a switching technique, hoping it would give us a scoring advantage. Hard to say it didn't work.
Were you conscious that your own game was peaking, just in time for the Championship?
Ohhh. Funny you should ask that. I was thinking about that at home and said to my wife that I honestly felt that I had to perform. I wasn't getting match momentum, I felt I wasn't getting involved the way I like. I worked at getting my focus for the day. Thankfully, my striking was 100%, the sliotar was sailing over the bar. Satisfaction when it works out.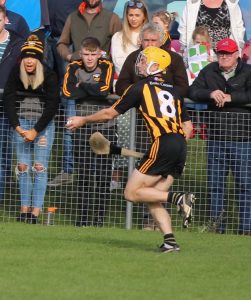 Man of the match on a SHC day. Where does that rank in your very established hurling career?
When you are a youngster, you dream of scoring a point in a championship or maybe it's your point to win the game, maybe not man of the match though. I believe I've had a decent run of impacting other matches but on this occasion to get MOTM, well that's real special to me. A surprise to be honest. I honestly feel this was one of Ballycran's best well rounded performances, one of the best for sure and I'm delighted to pickup MOTM.
How did you get into hurling?
To be honest, no one at home was into hurling. My dad was into boxing but didn't steer us that way. At primary school, I met Conor Woods, Padraig Flynn and there was a bunch of other players, still players and friends, some also above and below my year in school. Conor got me to go to training and I was hooked.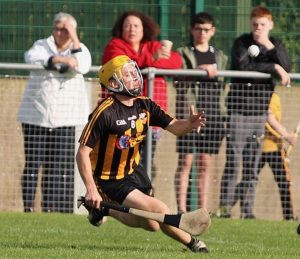 If you hadn't have got involved with hurling, what do you think you might have gravitated to?
[Instantly] Golf. Most definitely. I played a bit of rugby, but playing golf out at Kirkistown was a great time for me. Dusty Mullan and me were golfing friends. In the summer we played 18 holes in the morning and spent the evening out at the Park, training and playing matches. You were wrecked but it was great.
Finally, it would be hard to ignore the marvellous turnout of juveniles at the match. Given the support you guys had, have you a message for the juveniles?
Pleasure. One thing, have fun. It's all about enjoying your camogie or hurling. You must have fun when you are young. There's plenty of time later to enjoy the more serious side of the game. It's just such a great place to have friends. I have my friends still around me since primary school. Friends for life.
Even though I was committed at an early age to my Down involvement, I made time to stop and enjoy the experience. What the older folks set up for you, games, training, meeting other teams, it's just great. If you think of it as an experience building exercise with loads of fun, you can't go wrong can you? County experience makes you a better player, it has helped me enormously, no regrets. I had time then; you do when you are younger. Make the most of that.
We are grateful that Players and management are willing to be interviewed for our web articles. It's such a super means to get our supporters closer to the squads.