Sometimes it takes a life challenge to help us recognise that we've taken so many of the simple things in life for granted. As we facedown one of the challenges of our lifetime in the form of a pandemic called Covid-19, it has given us time to reflect on the value and virtues of living in a wonderful community.
As Covid-19 threatens to vector it's way through our community like nothing any of us have seen in living memory, when the going gets tough, the tough get sewing.
When the call to mobilise against this sinister threat was sent out into the community, Marguerite Fowler wasted no time in pulling together the necessary volunteers that knew the difference between bumble bunching and a fat quarter, sewing terms for those of us not familiar with this discipline. Now established as the Ballycran Scrubs Group, tonight we managed to call Marge and discover more about the formation and activities of the Ballycran Scrubs group and how they will help in the battle against Covid-19.
Marge, can you establish the background here for us, in terms of why you needed to form a scrubs group and what are scrubs?
Well, many of our friends, family and I guess various folk you'd know from the Upper Ards would work in community care such as GP practices, care homes and hospitals for example. One of those front line workers, Orla Coyle, contacted me to enquire would it be possible to use the Club's community network to put out a call for material that would subsequently be used to make scrubs. A scrub is a form of outer clothing that is worn by a care provider in a patient care environment. It really has to be of a simple design so that it doesn't harbor contaminants and easy to wash and dry. It's a simple top and trousers.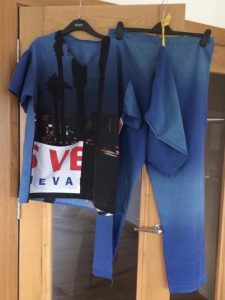 A typical set of handcrafted scrubs ready for use
If we managed to collect the material, we would then be able to drop it off at a nominated drop off zone and someone else would then pick it up to fabricate the garments.
We managed to get in contact with Louise Wallace from Carrowdore and I know that some people were able to drop off directly in Carrowdore.
And was it simply coordinating the collection process with the group?
Initially that was the thinking but then when Madeline Bell had a look, we thought that it might be of benefit to the local services down here if we managed to make a few and distribute these out to whoever needed them. Louise was so helpful, she sent down a template and that got us started. We got online and started to research the pattern some more, just to give us some help at certain points you know. Then Madeline's son Dr. Andy Bell donated one of his scrubs to help us marry up the design with the actual end product. To be honest, it was used to reverse engineer the design and from a practical standpoint, that got us going quickly into production.
So you now have Madeline and yourself working up your plan to fabricate more of these but somehow it grew into a group?
That's right, I put out a call for helpers and obviously knew a few folk already and before we knew it, we had nine sewers. I have to say I don't sew but I'm happy to coordinate things in the background.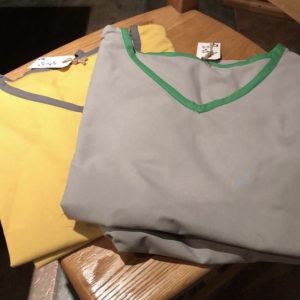 Scrubs made to fight Covid-19 made up in the colours
 of two of the Ards Hurling Clubs sit shoulder to shoulder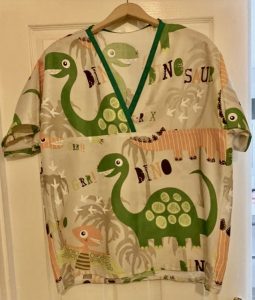 Creativity is a sure sign of growing confidence in the processes
Once word was out, we started to get enquiries from nurses that came into the community circle via Ballycran's health and wellbeing initiative called Cransformation. Now we were building up a list of local outlets in need of the scrubs.
I think it's appropriate that we have a bit of a roll call for these busy volunteers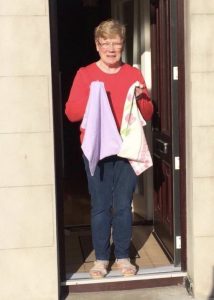 Madeline Braniff – Kircubbin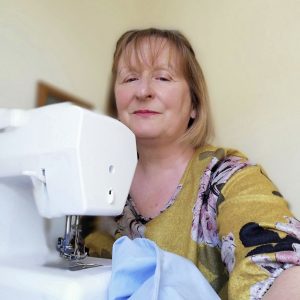 Geraldine McGrattan – Portaferry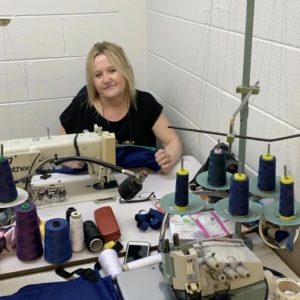 Ann Moan – Rubane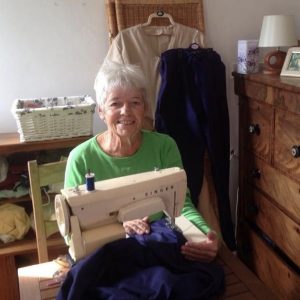 Anne O'Brien – Glastry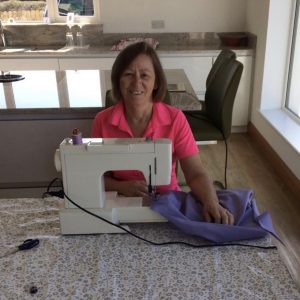 Madeline Bell – Glastry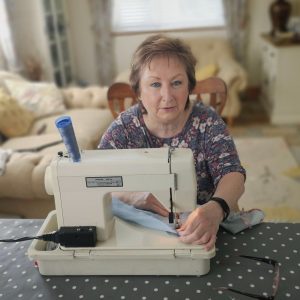 Pamela McGourty – Ballygelagh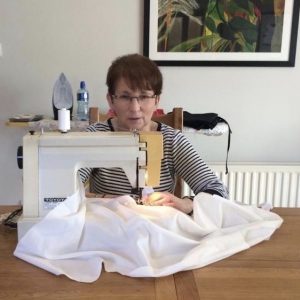 Brenda Coyle – Kircubbin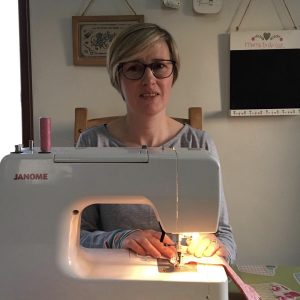 Fiona Gilmore – Ballygalget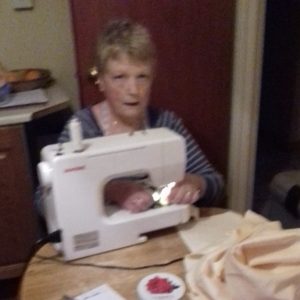 Caitlin Savage – Lisbane
How long will you offer the services from the Ballycran Scrubs group?
I guess for however long this crisis takes to abate to be honest. We are now also making the bags to put the used scrubs into and because the initial response from the community for material has been so good, we don't need anymore and if we did, Louise has kindly offered to supply what we need.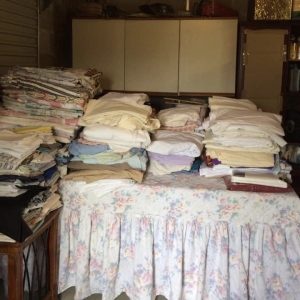 A stock of local supplies ensure a healthy supply line to the sewing team
The whole scrubs operation has been a great focal point for many of us to be honest. It's simply great to be involved, doing our wee bit for the community and getting involvement from the wider community too. We have folks in the group from Ballygalget, Portaferry and in and around the Clubs area. I know I've already thanked folk but once again I'll take the opportunity to thank our donators and volunteers. What a great effort by everyone!
Thanks Marge, for taking the time to share with us your story and we wish everyone in the group all the best with this great effort.