"Can someone close the door please and maybe take the dog out?" just as the call went through. It's a busy night in the Breen house and we are grateful that Grace has managed to find some time to sit down and share with us the family's challenges throughout the lockdown period.  After a swift catch up and a couple of laughs, we went straight into the questions.
Grace, what do you think was your biggest challenge in the initial phase of lockdown and have you managed to adjust to this?
"I suppose adjusting to the uncertainty of everything, for instance schooling and how that was going to unfold, what was going to happen in the workplace and not just for me but others too. Then there's some concern about the nature of the danger that we are all trying to avoid. One day, all your control of your own normal life events was gone due to the new rules and the more we listened to the TV, the more we became overwhelmed and then do you know what, that was a signal to switch it off. We started to shield the kids from the media impact but also conscious that they needed to understand that this was something that they would look back on as being a part of their own history. In the fullness of time when they do look back, words like social distancing, bubbles, herd immunity etc. would have been in daily use for them and it'll all make some sense."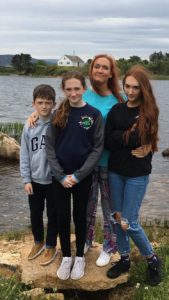 Lorcan, Tierna, Grace and Aoibhinn on a short break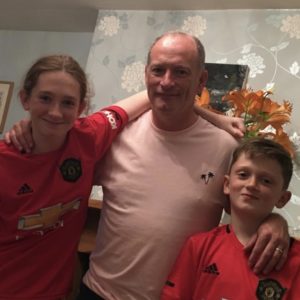 Tierna and Lorcan with Dad Martin
"We've adjusted to it all now, as you do I guess. We enjoy the relaxed days without the urgency. You still get the same stuff done, like the home schooling, family chores and more family time. The weather has been a blessing. Imagine lockdown in the winter!"
So, what have you missed the most during lockdown?
"We've missed the simple things to be honest, like not really being able to see family and friends. My niece, Clíona, is heading back to work and I really can't give her a hug to wish her well. But it's amazing how you adapt. Like thousands of others, we found 'Zoom' and have a family quiz every Sunday night. The craic is great and in all likelihood, something that we wouldn't have done without lockdown. Personally, I've missed a bit of the parish connectedness, the Sunday morning routine but technology has rescued some of that with streaming the services."
What would you say you are looking forward to as we contemplate the easing of lockdown?
"Getting to meet up with the family, seeing friends and trying to re-establish some of the old routines that we enjoyed and had put some structure into our daily routines. I guess we are all looking forward to catching up with everyone and it'll be great to be able to chat about things that went on, like for instance the Ballycran scrubs activity, which was a great community initiative and uplifting to read all of the posts and articles on the Club's social media platforms."
What activities have you managed to do that you probably wouldn't have done without being in lockdown?
"Awh, that's easy – gardening! It's been great to have the weather and some extra time to just get lost in the back garden. The kids have helped a bit with some watering, digging and lifting stuff for us and I guess they'll get something beneficial from the greenhouse."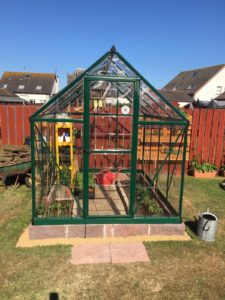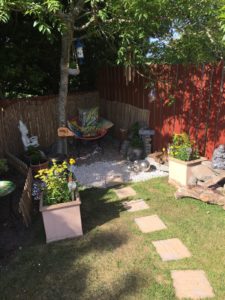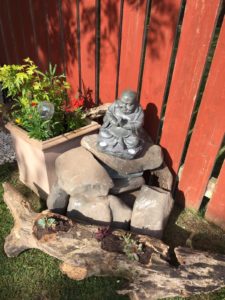 Chelsea Flower show has nothing on the Breen's handy work over lockdown
"Lorcan isn't too happy though about losing a portion of his hurling pitch. It's all for a good cause I tell him!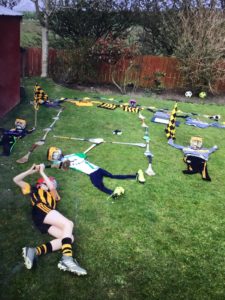 But the gardening took a toll on Lorcan's hurling pitch
We also made our own time capsule and that's up in the attic to be opened some time down the line. We've also managed to do a lot of walking. One minute we are living somewhere where you can hear the younger ones complain that 'nothing happens down here, it's so far from anywhere' and then all of a sudden you realise we are so fortunate to have all this countryside on our doorstep, a beach and great areas to walk the dog.
How do you think the kids have adapted to home schooling?
"Aoibhinn has been grand with it and apart from some remote learning, I suppose there's a sense of relief for everyone about to sit exams that they've been superseded with predicted grades. It could have been a difficult time for the kids to study through with all of this lockdown going on, never mind actually sitting the exams.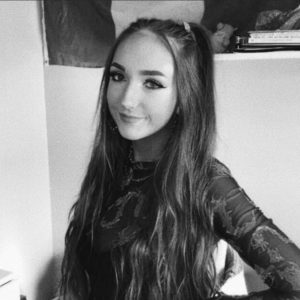 Aoibhinn getting ready for one of the family get togethers
Tierna and Lorcan have just been getting on with it, though Lorcan has hinted a few times that the old home schooling is just average! I asked him does that mean I could do better and God love him, he just smiled."
What did the kids say they've missed the most during lockdown?
"Between all three, they've missed seeing their friends, playing their sports with their teammates and school gets an occasional mention from Lorcan."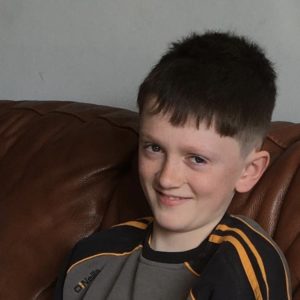 Lorcan is missing his friends for now
"Tierna says she misses McDonald's and being annoying to her coach Ciara Bell but doesn't miss the early starts for school."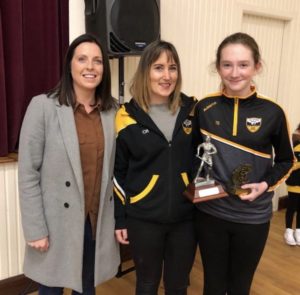 Tierna picking up a Camogie trophy from Caitrin Ritchie and Ciara Bell
Finally, what are the kids looking forward to after lockdown?
"The new facility in Ballycran has been mentioned a few times and although it's sad to see it sitting unused at the moment, in the fullness of time it'll be a hive of activity once again. So, I guess meeting their friends, getting out to McKenna and feeling a bit of the old routine coming back, but maybe not all of it or too quickly. And there's still a summer to enjoy!"
Thanks to the Breen family for sharing their lockdown experience with us.