It was a big occasion for Ballycran. A high-profile high-wire game show act with six of the biggest names in hurling and a very popular presenter from the BBC.  It had been in the planning for months and included technical tests and numerous risk assessments to make sure it would all go to plan.
This wasn't just a fund raising event, this was a chance to host one of the best sporting game shows in Ulster and prove to ourselves that we had what it took to entertain sporting fans.  We weren't the first though, something Carryduff had pulled off successfully and it's appropriate to once again thank Carryduff for their assistance in helping us to bring it all together for what was an incredible evening in McKenna Hall, back in November of 2016.
So here we are, a few pictures from that evening and a short 2 minute video to help rekindle the memories.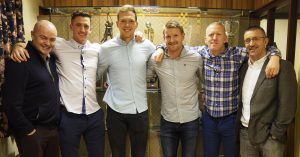 Anthony Daly, Colin Fennelly, Walter Walsh, Richie Power, John Mullane and Martin Storey, our very special Question of Sport Panel for the evening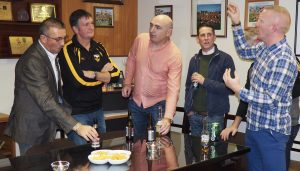 Some hospitality before the show with Hugh Gilmore and Jamie Fowler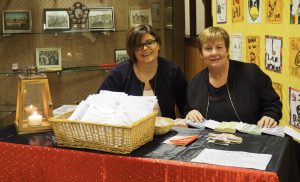 Sinead Bell and Karen Gilmore ready to welcome our audience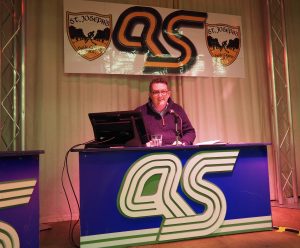 Presenter John Toal takes a few minutes to rehearse the running order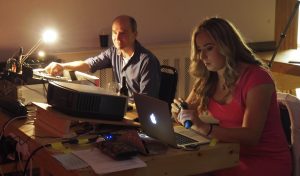 Peter Finnegan and Catherine McGourty conduct the final technical tests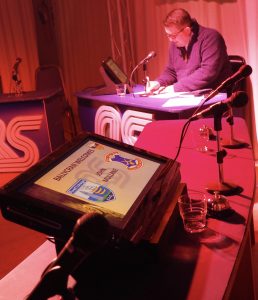 Just a few minutes to go before the audience and curtain up
The following morning, Richie Power, Colin Fennelly and Walter Walsh kindly offered to give the juveniles a few lessons back out at McKenna Park.

Thanks to everyone that helped in any way to make this a seriously memorable event.  In the end, we were pleased to be able to also raise £900 for MacMillan Cancer.