Ballycran's Senior hurling team have managed to bring the Jeremiah McVeagh cup back to Ballycran for the second year in a row, beating Portaferry at Mitchel Park, Ballygalget, 1-20 to 1-13.
Portaferry's Brendan Coleman fed an audacious sliotar through Ballycran's defence and into the back of the net in the first minute, to open Portaferry's account and establish their presence on the field and more points would follow.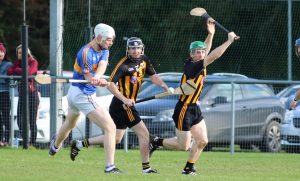 But it was to prove a first half of equal measures.  Firstly, Collie McManus was implicated in a red card scene with Portaferry's keeper and it looked like the small Mitchel Park incline up to the Portaferry goal mouth just got a lot steeper for Ballycran.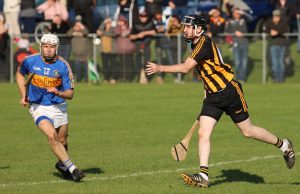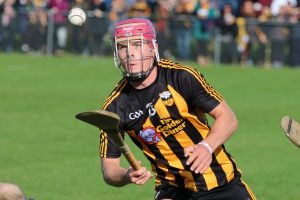 Then, Ballycran's forward, Stuart Martin, seized an opportunity when it looked like Portaferry's full back accidentally interfered with the goalkeeper's sightline and reach, allowing Martin to tap the sliotar down and into the back right corner of the net for Ballycran's goal.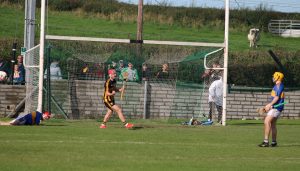 Just before the half time whistle blew, Portaferry inadvertently evened up the team count as Connor O'Prey picked up his second yellow.  Half time score, Ballycran 1-10 Portaferry 1-6.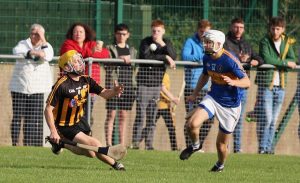 Ballycran came out for the second half with nerves of steel, protecting and maintaining their hard earned lead.  The Cran's teased their way down through the clock, increasing their half time lead by a further three points to secure the confidence in their supporters, that perhaps their team had this.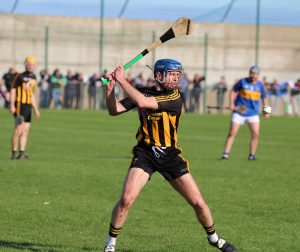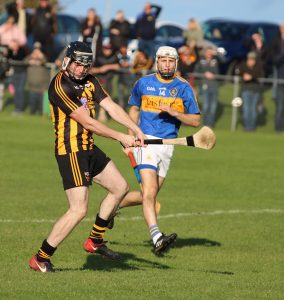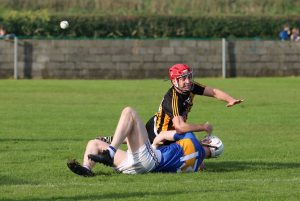 When the final whistle went, players, management and supporters exhaled their nervous energy, yip it was done.  As the paper's confirmed today – Ballycran 'Kings of Down Hurling'.
Celebrations broke out all over Mitchel Park, into the evening and late that night as our supporters in far away places like Australia and New Zealand woke up to the breaking news.
Ballycran now move into the Ulster SHC semi final against the 'Kings of Antrim Hurling', Dunloy.  The Ulster GAA have currently proposed Sunday 27th October at 2:30pm, tentative Athletics grounds.
Pictures courtesy of Diarmuid ÓDonnghaile