Our annual Senior presentation night was a casualty of covid-19 restrictions and you might recall that the awards were presented to the recipients via a virtual presentation evening.  With the sun 'splitting the trees' on Saturday, we thought the time was perfect to have our prize winners' photoshoot in the open air down at Cloughey beach.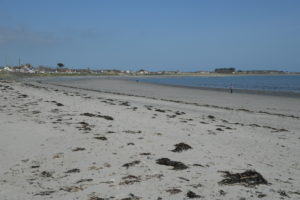 Cloughey Beach with the tide on the way out (CB1)
Third's Player of the Year
The Gerald Hiles memorial perpetual trophy went to Jack Lennon as the 2020 Junior Player of the Year.  Jack said, "This is a great step in the right direction for me as I have my eyes on playing at Senior level.  This trophy has gone to some great players in the past and I hope to be taking the same route to the Senior team as no doubt they have in the past".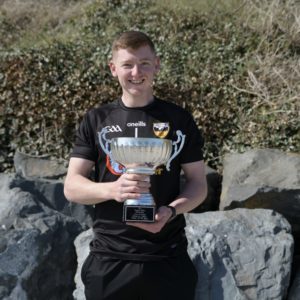 Jack Lennon (JL1)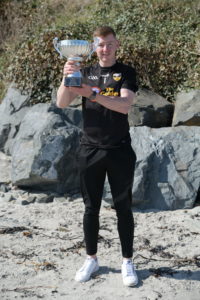 Jack Lennon (JL2)
Second's Player of the Year
The Michael Brennan memorial trophy went to Connor Dorrian. Connor was clearly delighted to have been nominated by the management for the award and had this to say, "When you look at the other names that have received this trophy in the past, you know that you are in good company.  I see this as a stepping stone…" [Connor paused and held a smile for a couple of seconds before finishing] "…to take Liam's trophies off him next year".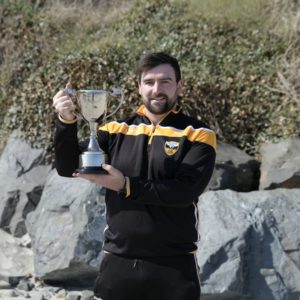 Connor Dorrian (CD1)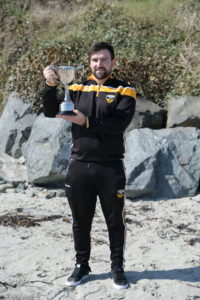 Connor Dorrian (CD2)
Senior Player of the Year and Player's Player of the Year
On this occasion, Liam Savage was the successful recipient of the Hugo O'Prey Player of the Year and the  Martin O'Flynn Player's Player of the Year memorial cups. Liam commented, "This is such a great honour to receive both of these awards. It closes out something personal for me…I have been the recipient of the thirds, seconds and now the Senior's player of the year awards". Something of a personal grand slam for the Club's dedicated stylish hurler.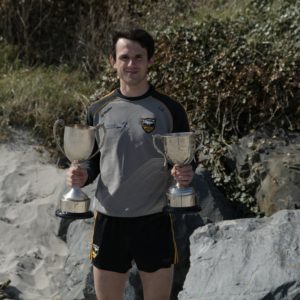 Liam Savage (LS1)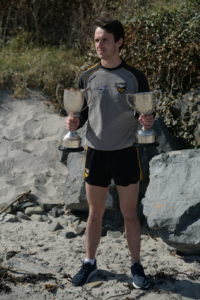 Liam Savage (LS2)
Camogie Player's Player of the Year – Joint
This year we have joint winners Corrie Smyth and Sabrina McCullough picking up the award and we are grateful that Corrie managed to turn up for the photoshoot, considering that she is about to have her second baby in a week's time!  Both Corrie and Sabrina were grateful for being nominated by their peers for this award. Corrie, "Totally delighted and glad to have come along on this lovely day" and Sabrina added "It's always nice to get a mention for your contribution throughout the year and I'm delighted to be joint winner along with Corrie".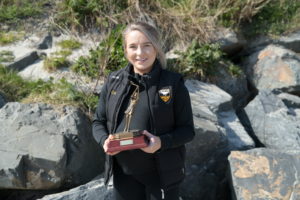 Corrie Smyth (CS1)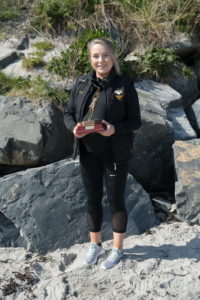 Corrie Smyth (CS2)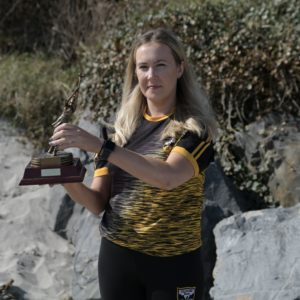 Sabrina McCullough (SMcC1)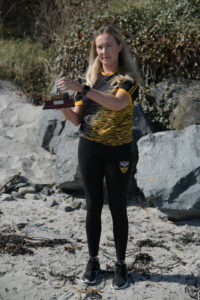 Sabrina McCullough (SMcC2)
Camogie Player of the Year
After nearly twenty years of playing Camogie for Ballycran, Emma Keith picks up the Charles Bell Camogie Player of the Year award.  Prompted for a few words, Emma confessed that, "I've been playing senior level camogie in Ballycran for over fifteen years and this is the first time I've picked up this trophy for myself!  I might now be tempted to retire to be honest".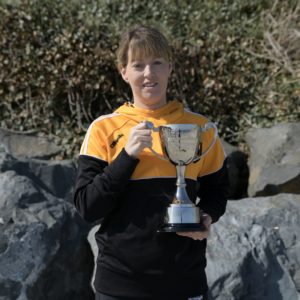 Emma Keith (EK1)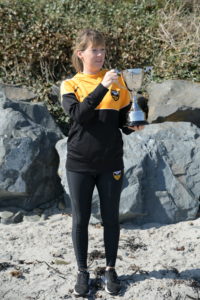 Emma Keith (EK2)
Group Photographs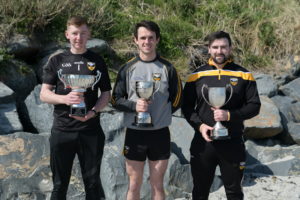 Hurling awards (HA1)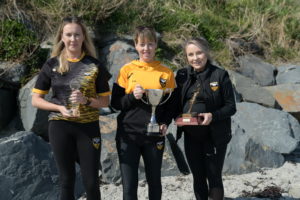 Camogie awards (CA1)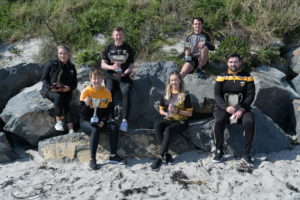 Group awards (GA1)
Photoshoot Diaries
It can be a nerve racking experience to stand in front of the camera and know you are going to have to say a few words, so to break the ice and get everyone in a relaxed mood, we had a few laughs as is customary these days at award ceremonies.  We hope you like the small selection of 'antics' that we are sharing with you and indebted to the players for being such great sports on the day.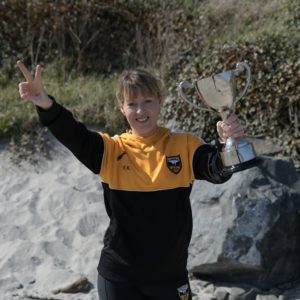 "My turn" (PD1)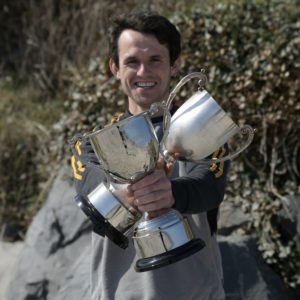 "Take your pick" (PD2)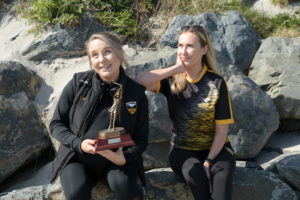 "It's really mine" – "dream on girl" (PD3)
"Wait, something's missing" (PD4)
Finally, we were assisted on the day by Aobh, who made sure we followed the shooting script and commented on the odd arrangement.  Not to be outdone by her camogie seniors and 'Aunty' Emma, here's Aobh showing the 'big ones' how it's done.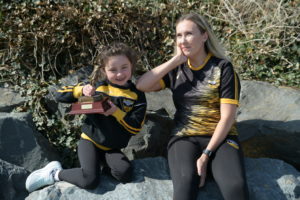 "Its mine" – "I've been here before" (PD5)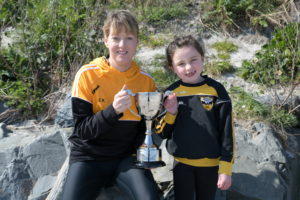 Emma and Aobh enjoy the moment (PD6)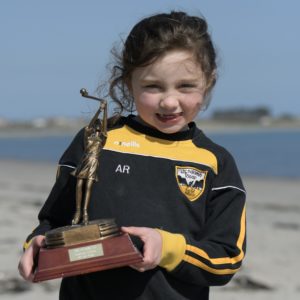 "I told you it was mine" (PD7)