Many of you will already know that our Jackpot! game is a simple challenge where you take seven (7) members, ask them seven (7) questions and reveal the answers over the following seven (7) days.  We called it Jackpot! after the 777 jackpot coin game.  Up to now we've enjoyed the banter and craic from two groups of senior hurlers.  Now it's the turn of the senior Camogie panel.
Here we have the Facebook post responses from Rhea Smyth, Emma Keith, Marydoll Gilmore, Ciara McCarthy, Neisha McCullough, Niamh Lavery and Cori Smyth.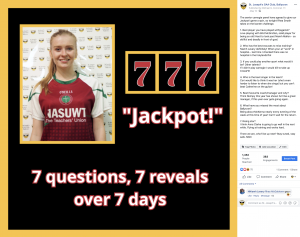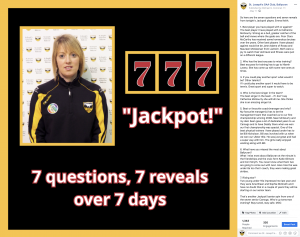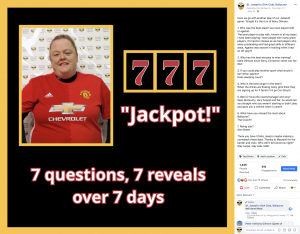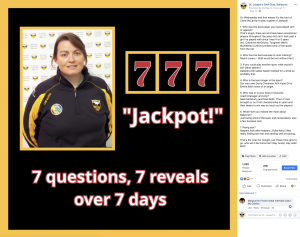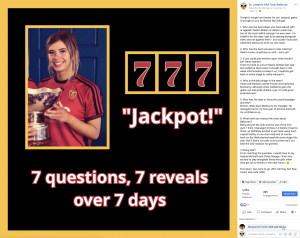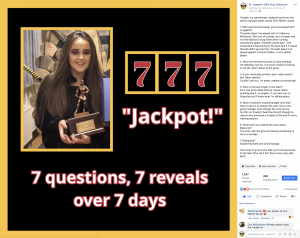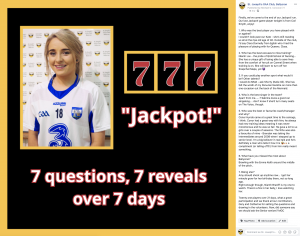 Once again, thanks to all the contributors for taking part, Catherine for setting the questions for the camogie panel and arranging the responses and Gary 'Gazza' Savage for igniting the desire amongst everyone to build a little interaction in the squads ahead of getting back to what we all are looking forward to – the opening up of the Park and our activities.