A picture is worth a thousand words. It's a great cliché and in this era, never more true or relevant.
Photos and videos (collectively known as media) have been the driving force behind the success of most of the social platforms and Smartphones have arguably been almost singularly responsible for the explosion in popularity of social platforms due to the accessibility of user-friendly applications and the ease by which pictures and videos can be taken and shared. And just reflecting a little bit on this, perhaps there is little doubt, taking and sharing pictures of our games and Club activities helps everyone to stay informed and it's a great way to promote the Club.
Whenever you post pictures on the social platforms like Twitter, Facebook or on some web sites, you have the ability to generate what's known as 'engagement'. Simply put, it's an interaction mechanism whereby readers or followers can interact with your post by signalling a reaction or leaving a comment. That can be a powerful tool when used well. Being informed, a sense of association, fun and belonging are just a few of the positive outcomes from great engaging posts.
Maybe it's crossed your mind to take a few pictures of hurling or camogie and share these but felt that perhaps they might not be good enough? Well this short article aims to set out a few simple tips and tricks to get you thinking again. Although outdoor activities are drawing to a close for another year, it's a great time to practice these tips and get ready to support our Club promotional activities in the new season.
So how do we take a good picture that will help to build an engaging post? In the world of photography, there is a great deal of emphasis placed on subject material, lighting/exposure and composition. Let's have a quick look at…
Subject Material – On a sliding scale of increasing popularity amongst our readers, that would be hurling and camogie action, juvenile activities and then celebrations, like winning stuff!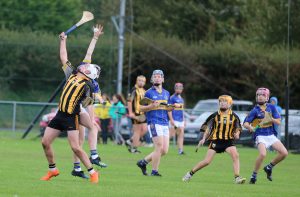 hurling and camogie action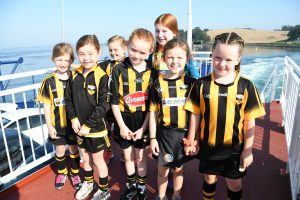 Juvenile activities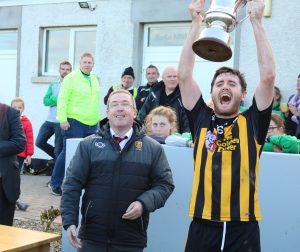 Celebration time!
It's mostly all about snapping folks. So, as you've just read, two out of our three most popular subjects are easily captured without expensive equipment i.e. on your smartphone. We would recommend leaving the action shots to the kit carrying enthusiasts.
Lighting/exposure – Plenty of it please! Preferably from over your back but not too much light so that it causes your subject's eyes to be in discomfort. Avoid using the flash or expect possible red eyes. Move to an area of better lighting as a preference or turn more lights on!
Composition – Closer is better than farther. Get up close and fill the frame. Take a few snaps, move back, and then take a few more. Now you can choose the best one. Don't forget to tap the focus square on your subject. Smiling faces are a dream catch.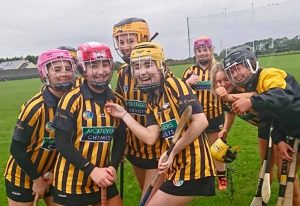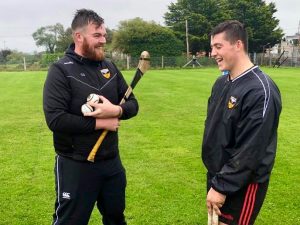 Try a different or quirky angle to frame your shot by tilting your phone a bit.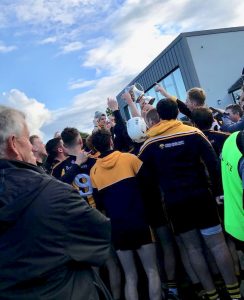 Nothing too difficult there now and here are a few tips to help you take better pictures on your phone.
Lose the filters, they have a role but not really our thing
Ditch the digital zoom and use your feet
Clean the phone's lens with a soft clean cloth
Turn your phone on its side – now on most phones you can use the volume button as a shutter release. Now you can use both hands to steady the shot, just like a normal camera!
Have a decent amount of battery charge on your phone
For a change, why not shoot a few seconds of video just around the moment?
Finally, we'd like to encourage you to share these please. Get them into Catherine or Michael by email, PM or shout out for another means of contact. Don't forget to provide some details about the picture like who, what, where, when. In the case of juveniles, we will comply the content against the GAA code of behaviour (underage) and to thank you for your efforts we will give you a shout out if you wish (or maybe just a subtle mention).
Happy snapping!