Thank you both for taking the time to answer just a couple of questions on your involvement with Sunday's game, on this pretty damp training day at the Park.
Sunday's match against 'the Ports' is always a classic game between two titans of the Down GAA hurling fraternity. Do you get as excited about the prospect of the match as we all do?
Well, you have to be a wee bit more focused, but you do get excited about it, after all it's a Championship final and a massive game for the Club. I suppose it's all you can really think about for the 2 to 3 weeks beforehand.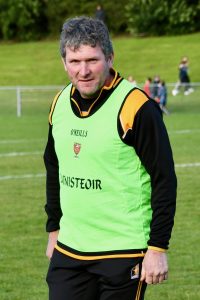 The winner on the day will have mastered the evolutionary trait of finding something, however small, to leverage over the opposition. Do you think you have spotted something and managed to factor that into your game plan?
We definitely think we have identified where our problems were last time and we'll be trying to rectify those for Sunday, but we won't be giving too much away in an interview! [laughs heartily]
If you don't mind this question, can you give us some insight into how your role as co-manager impacts on your daily life, as many of us are aware of and appreciate the commitment and demands placed on you?
I suppose the main thing is that it's very time consuming. For the few weeks leading up to the match, your own work takes 2nd place and your thoughts are always on the match. You have to be at training on time and ensure that everything is set up ready to go. Players can afford to be a bit late, managers can't.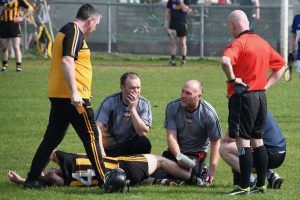 Well Padraig, another Down GAA final for Ballycran. Are you able to share with us a sense of where this sits on your own scale of hurling achievements?
Obviously, personally it would be very good and a big honour to captain the team to the trophy but I think in general it would rank very highly with the whole team and that's all we're wanting to do at the minute.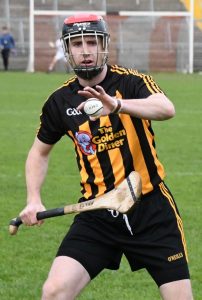 They say great Captains embody the three Cs – Caring, Courageous and Commitment. Which one of those would you tend to gravitate to the most and why?
I'd like to say I probably have all 3 in equal proportions, I never try and go down one route too far and end up missing out on another aspect of being a captain.
Finally, just for fun, if you were allowed to have one celebrity attend the match, who would that be and why?
I'd like to invite Harry Redknapp, [big smile] he seems like great craic!