It was a gusty afternoon for a Championship match in McKenna Park.  The morning brought spells of warm sunshine for the Senior training match but as the day progressed, the clouds swirled in to bring a familiar 'porridge sky' but we are very grateful to have missed the rain that fell later in the afternoon.
Playing up the field with the wind in their backs, Ballycran took full advantage of the strong wind and held Kilcoo squarely in their own half for most of the first half, with Kilcoo breaking through on occasions to contest points and a goal.
The second half allowed Kilcoo to regroup but despite having the breeze in their backs, found it difficult to increase their point score compared to Ballycran.  Ballycran continued to work hard in the second half with displays of solid clearing from the half back line, great striking from the mid field and focus from the full forwards to preserve their score from the first half and at the final whistle, built up a lead with the scoreboard recording Ballycran 2-08 (14) Kilcoo 3-02 (11).  Well done to Ballycran, good luck in the final and hard luck to the Kilcoo girls.  Here are a few photos to help us record the day.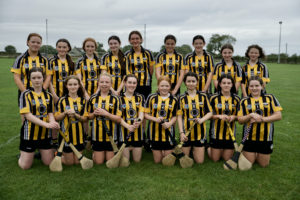 Ballycran U15 Camogie squad (Bc v Kc – 1)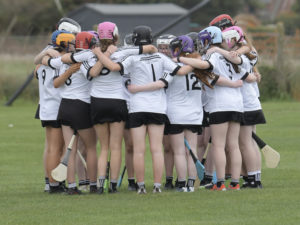 Kilcoo (Bc v Kc – 2)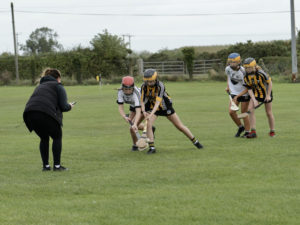 Referee Niamh Lavery throws in at 3pm (Bc v Kc – 3)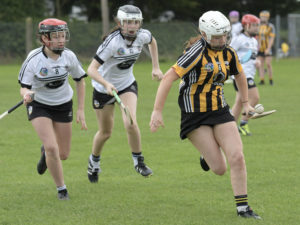 (Bc v Kc – 4)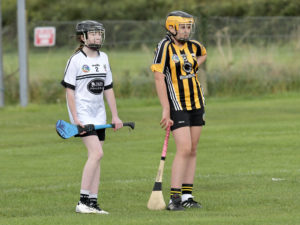 (Bc v Kc – 5)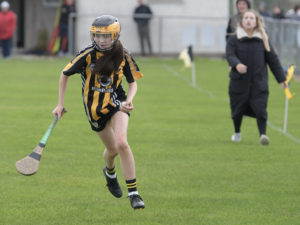 (Bc v Kc – 6)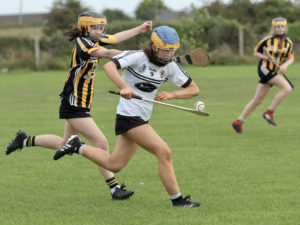 (Bc v Kc – 7)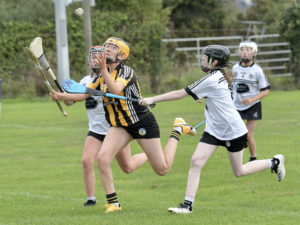 (Bc v Kc – 8)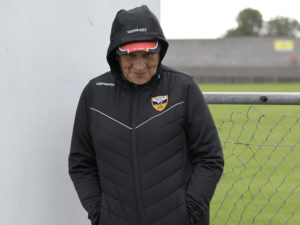 (Bc v Kc – 9)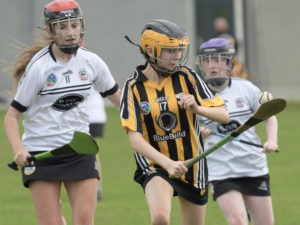 (Bc v Kc – 10)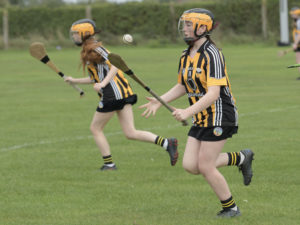 (Bc v Kc – 11)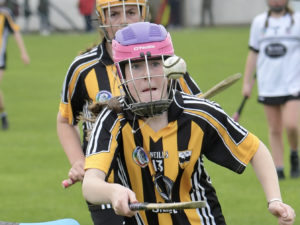 (Bc v Kc – 12)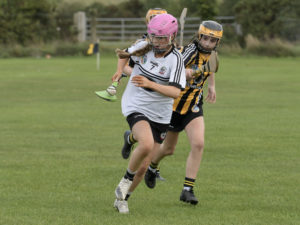 (Bc v Kc – 13)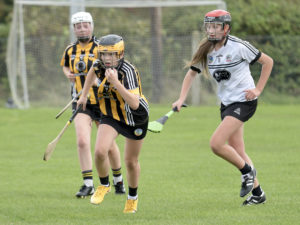 (Bc v Kc – 14)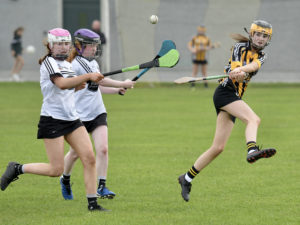 (Bc v Kc – 15)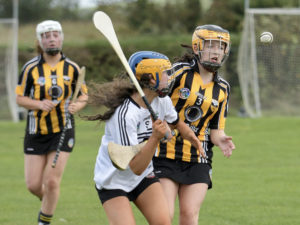 (Bc v Kc – 16)
By michaelcorcoran
Sun 26th Sep