The coastal setting of Kilclief Ben Dearg was the venue for this year's U17 Hurling Shield between Warrenpoint and Ballycran.  The south westerly breeze worked in everyone's favour as the breaking cloud cover revealed a hot sun that was doing a great job of drying the freshly cut pitch.
Warrenpoint decided to play with the breeze after winning the coin toss and referee Eddy Morgan set about establishing the throw in after a short delay to allow some grounds maintenance.  The outcome of this game was far from predictable.  Both sides had missing players but despite maybe edging Warrenpoint out to underdog status, Ballycran had a big dependency on filling positions with younger players.
Right from the whistle, Ballycran applied pressure, with Rory Corcoran hitting the crossbar to announce his move from mid field to full forward. This would prove a vital strategic decision that would keep Ballycran in the game.  Finding space and opportunity, Corcoran would capitalise on two early goal scoring opportunities but Ballycran would go on to regret the many wides that went sailing past the uprights, despite lines mentor Gerry McVeigh calibrating all of the usual shooters' sights before the game.
Warrenpoint were also finding early opportunities going amiss.  What looked like a goal scoring certainty was well saved and a low ball bounced off Ballycran's goal post before running wide.  Warrenpoint were still in the game though, seizing an easy goal that would take both sides into the second half with scores Ballycran 3-6 Warrenpoint 1-6.
As the second half got underway, Warrenpoint pressed hard to gain dominance in the mid field.  Ballycran puck outs were either caught or scooped up in ground battles, leaving Warrenpoint outmanoeuvring Ballycran and in an enviable position of being able to frequently run at the goal.  The statistics played out and Warrenpoint gathered in two goals, one being a save that unfortunately rebounded out and drilled to the back of the net.  Warrenpoint were back in the game.
As the clock ticked down towards the full time whistle, there was a flurry of activity compressed into the last 10 minutes. Rory Corcoran continued to strike at goal, taking the Crans up to 5 goals as Dara Rodgers, Eoin Torney and others pushed the points up.  Warrenpoint crushed any hopes of a runaway win by drilling home two sliotars that would again frustrate Ballycran's keeper Sean O'Hanlon.  Corcoran once again smashed the crossbar only for the ball to eventually run wide and Warrenpoint too were on another goal run had it not been for the tremendous life saving hook from Jamie Young yards from Ballycran's goal mouth.  Eddy Morgan took one look at his watch and blew for full time with the scoreline Ballycran 5-12 Warrenpoint 5-12.
By now, the scales were tipping in favour of Warrenpoint as their stronger players looked eager and fresh for another twenty minutes of action, although the Cran's were not going to make it any easier for Warrenpoint.  The first 10 minutes of extra time played out well for Warrenpoint as they took advantage of a Ballycran side trying to handle the pressure coming from Warrenpoint's mid field.  It wasn't long before Warrenpoint were another two goals and a point up to Ballycran's 2 additional points.
The second portion of extra time brought a ray of hope for Ballycran as another goal from Eoin Kelly scorched the back of Warrenpoint's net.  Ballycran applied all the pressure they could muster and Rory Corcoran drilled another sliotar towards the net but it sailed marginally over the bar for a point where a goal would have surely shook Warrenpoint's confidence.  Despite a last minute run at Warrenpoint's goal from Ballycran that would have sealed the game, a cruel miss took the game to the final whistle and the Warrenpoint supporters were jubilant as they held onto a one point win. Final score Ballycran 6-16 (34) Warrenpoint 7-14 (35).
Ballycran U17s put on one of their best performances this year.  A gutsy, gritty young side that have had to contend with injuries and low numbers.  Everything they have learned from this year will carry across to next year and we wish the few older players the very best in your next hurling exploits.  Commiseration to Ballycran's management as this has not been an easy year but your holistic approach of commitment, demeanour, compassion and knowledge will build the young team for their own journeys next year.
Well done to Warrenpoint.  You played a great game with sporting ambition and entertained everyone at Kilclief with your determination.  Here are a few photos from yesterday's game.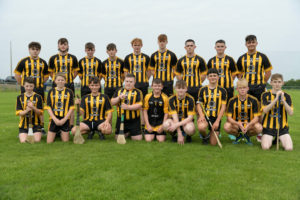 Ballycran U17 Hurling Shield final (BC v CPN – 1)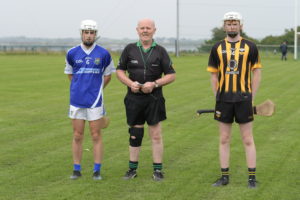 Warrenpoint's Captain Matthew Duffy, Referee Eddy Morgan and Ballycran Captain Rory Corcoran (BC v CPN – 2)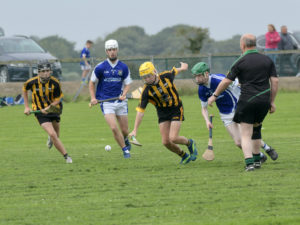 (BC v CPN – 3)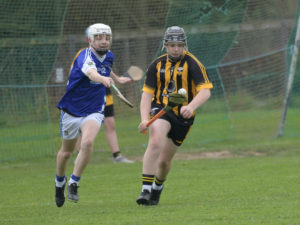 (BC v CPN – 4)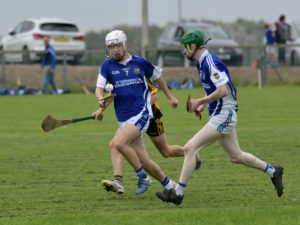 (BC v CPN – 5)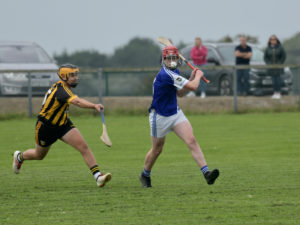 (BC v CPN – 6)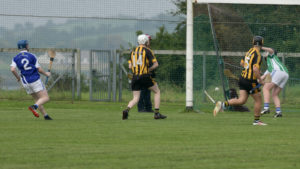 One of a brace of goals from full forward Rory Corcoran (BC v CPN – 7)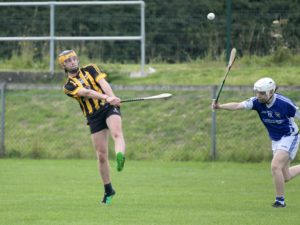 (BC v CPN – 8)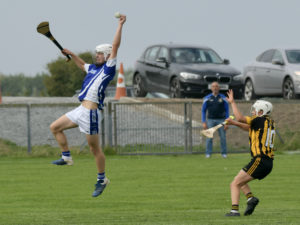 (BC v CPN – 9)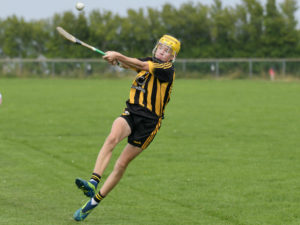 (BC v CPN – 10)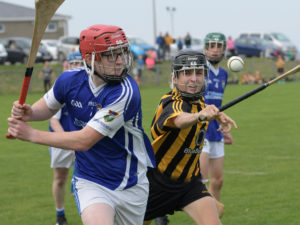 (BC v CPN – 11)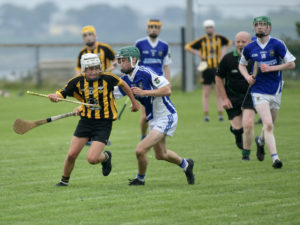 (BC v CPN – 12)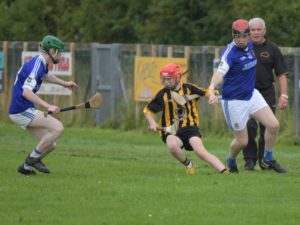 (BC v CPN – 13)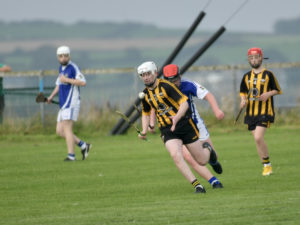 (BC v CPN – 14)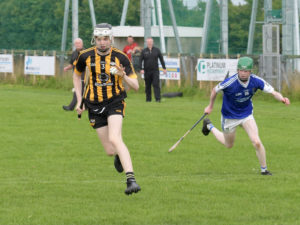 (BC v CPN – 15)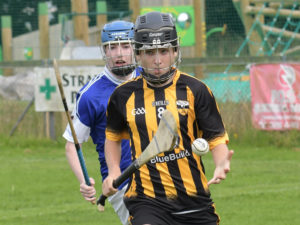 (BC v CPN – 16)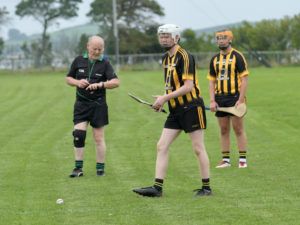 A glance for full time of normal time (BC v CPN – 17)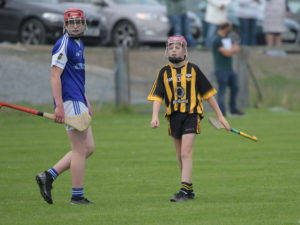 (BC v CPN – 18)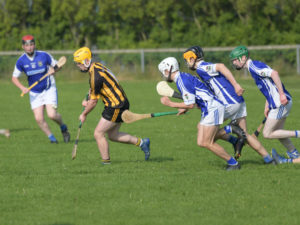 (BC v CPN – 19)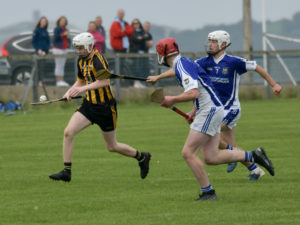 (BC v CPN – 20)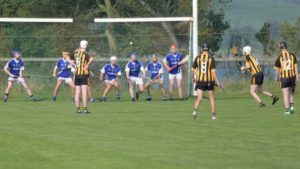 One last chance in the second half of extra time (BC v CPN – 21)
By michaelcorcoran
Sun 5th Sep