Thank you both for agreeing to talk about your involvement in hurling with Ballycran. These interviews help to give our supporters a sense of involvement from just spending a few minutes with you both on the run up to this weekend's Championship match.
If I can come to you first Conor, you've been managing at U16 for a number of years, clearly you feel comfortable sharing your hurling experience down through to U16. As a trusted pair of hands, how do you manage to embrace the role with a challenging age group and where do you find the enjoyment?
I've been involved with the squad for three years now. Initially, I came in with Jamie Fowler and took the time to get to know the system, structures and players, so that when it came to my turn as a manager, I would be in good shape to build a cordial but respectful management approach. I respect the lads for their hard work and great attitude and I get that coming back to me as their manager. Yes, someone else coined it, when they said this is the Xbox generation, but you know what, they are surprisingly level headed and I'm lucky to have them all in the squad.
When you enjoy hurling, you love to see others enjoying it too. When you see the lads make progress, it's a great feeling. Yip, Sunday might seem like a bit of a hill to climb, but maybe that's an element of the enjoyment right there, something worth challenging for has a comparable level of satisfaction.
Don't laugh at this next question, how much influence, assistance or maybe aggravation do you get from your Dad, Hugh, on hurling management topics?
[He laughs] Well you'll excuse me, I'm laughing only because I know the following is very true, he has far more management experience than I do and that makes it simple, he talks, I listen. Similar set up with Sean Ennis, another great source of sound advice. He manages to see things over and above the usual and freely offers that insight to me.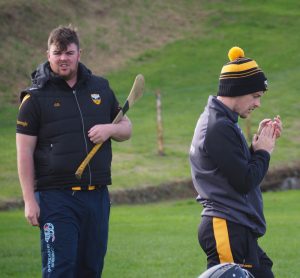 After a match, I usually call into home and have a chat with my Dad, mostly to see if I could have altered the game strategy for a better outcome. I'm always prepared to explore options.
This stage of a young hurlers career goes past so quickly, have you a message to give to the players about getting the most out of this moment?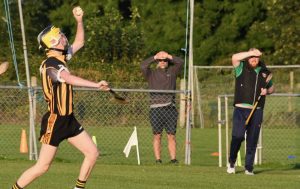 Embrace the day, take the bull by the horns, step up your own game and if you put in one of those performances that I've seen recently at the Park, then you'll walk away on Sunday with your heads high, regardless of the outcome, [laughs] but we're hoping it'll go our way.
Cahal, you are now heading into a Championship match with old Club advisories, always in the spirit of great hurling, but many of those will be school friends and acquaintances. As Captain, how do you guide the rest of the team into avoiding being distracted by that and staying focused on the day and getting the job done?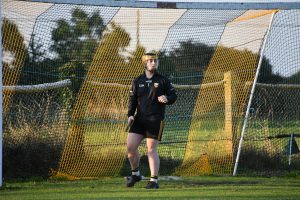 I guess it'll fall to me to remind them that although we all know each other and have good friends outside of Club hurling, it can't play apart in Sunday's game, actually any game to be fair. The younger players will need an extra bit of advice on how to tune out distractions. There'll be loads of time later to pickup the friendships after the match.
You are acknowledged as one of Ballycran's finest up and coming young goalkeeper's. If that wasn't pressure enough, being both a prominent keeper and Captain, how do you manage that big role?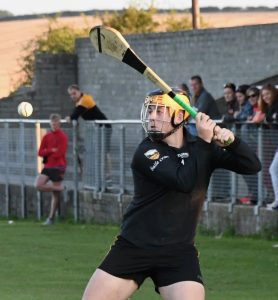 The more games you play, the greater game experience you accumulate. I've been lucky getting to play with Down, so every bit helps to build up your confidence. I'm keen to listen to things GAA managers, like Davy Fitzgerald, might have to say about your approach to a game. I've also chatted with our own Stephen Keith and respect the advice from big Hugh, Buzz [Conor] and Sean. That's a great pool of knowledge and encouragement right there.
Just for fun now, based on recent player performances and notwithstanding yourself, would you like to take a punt at predicting who might be Ballycran's 'man of the match' and why?
That's a hard one. Emmm. Let me think a bit. Yeah, for sure. I think the rest of the players would back me on this. He doesn't get enough recognition as he's one of those no frills, gets on with it players, Ethan Bell. He's come on something else these last few months. He's been flat out in the training sessions, I've been impressed by his focus. [Laughs] Ahem, anyone can have an off day though. But he's my prediction.