As we had anticipated, it was a fabulous evening to play and watch hurling out at McKenna Park last night.  Ballycran's 2nds were at home in a division 1 league match against Clonduff.  Although playing to a home crowd, Ballycran were always cautious of what Clonduff were capable of and set about closing ranks in all positions from the whistle.
Clonduff played into the southerly wind for the first half and Ballycran took advantage of this as keeper Declan Ennis dropped long puck outs that fell deep into Clonduff's back line.  At the first water break, the home side walked off 2-3 to 0-3.  When play resumed, Clonduff started to inch their way back up the scoreboard but another two goals from the home side took Ballycran into a 4-7 to 0-9 score at half time.
It was a slow start to the second half with a few distractions on the field that tried referee, John O'Connor's patience with spells of start stop play.  Going into the final water break, Ballycran were now 4-12 to Clonduff's 0-11.  As the wind started to ease in the home side's favour, Ballycran continued to apply pressure and a goalmouth break by Francis Caldwell ended in a penalty, however the Clonduff keeper didn't fold under the direct shot to goal and saved Clonduff from conceding another goal.  It was to be in vain though, as young Caldwell had another run at the goal, this time delivering the sliotar right into the back of the net.  Other goal scorers on the night were James Clarke (3) and Huw Flynn (2) [point scoring – see editor's note below].  At the final whistle, Ballycran thanked their visitors and triggered their cool down routine with the scoreboard recording Ballycran 6-15 visitors 0-13.
Our thanks to Paddy Hughes for sponsoring the team jerseys.  Manager Gary Savage said he was "delighted to be able to give them their first run out tonight".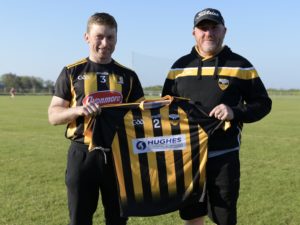 Paddy Hughes handing over the sponsored jerseys to Manager Gary Savage (BC-1)
Thanks also to Seán Gilmore for manning the Tweet Deck app and supplying scores at the breaks.  A straw poll up in the stand suggested man of the match was Ben Arthurs.  No doubt about it, Ben did have a good game but there were other possible contenders there too, like James Clarke, the Dorrian brothers and we should mention Huw Flynn, who's gutsy determination in the forward line kept Clonduff's back line under constant pressure.  On the back line we have to mention C-Mac.  Distracted by, let's say non-hurling matters, he managed to remain focused when the sliotar was nearby and was a real force for Clonduff to contend with.
Seán was giving away milky ways and crisps for MOTM. Please note that such lavish rewards from the tuck shop might threaten a players amateur status.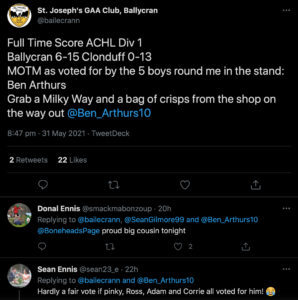 Editor's note: We are looking for someone to work with the PRO to help build match reports for selected games.  Taking photos and recording match stats are two mutually exclusive activities and not practical for one person to carry out successfully!  If you are interested, please let me know.
Here's a selection of pictures from the game.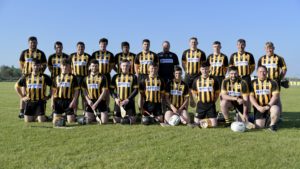 Ballycran 2nds (BC-2)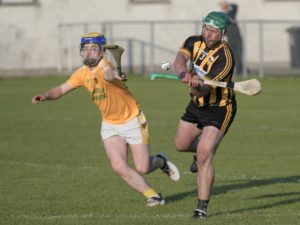 Cormac Mc Alister keeping his focus (BC-3)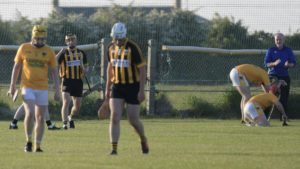 James Clarke quietly celebrates one of his hat trick of goals (BC-4)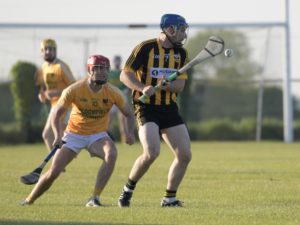 Michael Taylor loading up for a puck (BC-5)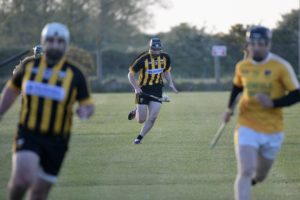 Aaron Dorrian runs out to open space (BC-6)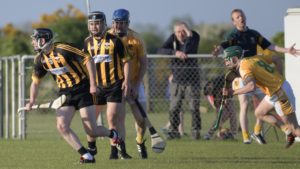 A throw-in for a free, not to everyone's agreement (BC-7)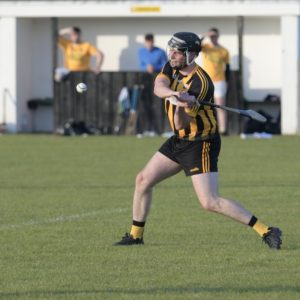 Brett Nicholson unleashes a free down between the posts (BC-8)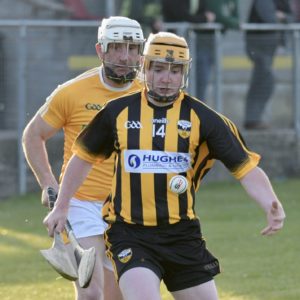 Huw Flynn works his way towards the goalmouth (BC-9)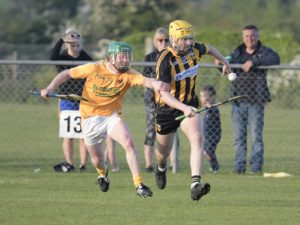 Niall Breen opens up from the half forward line (BC-10)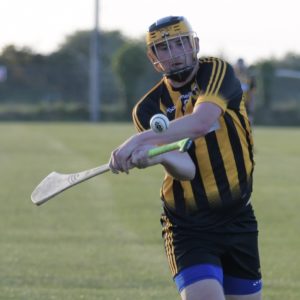 Ben Arthurs places the sliotar with a shortened grip (BC-11)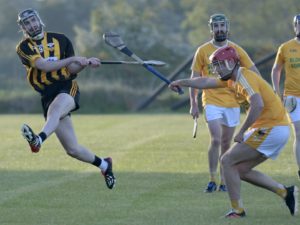 Aaron Dorrian puts everything into a long puck (BC-12)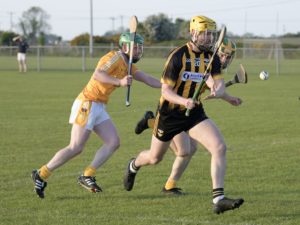 Clonduff half backs close in on Niall Breen (BC-13)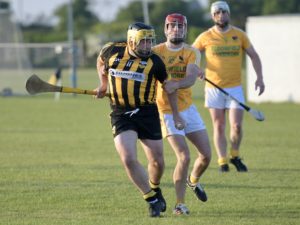 There's no holding Colum McManus back! (BC-14)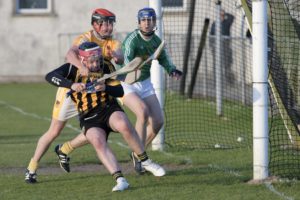 A goalmouth foul sets Francis Caldwell up for his penalty (BC-15)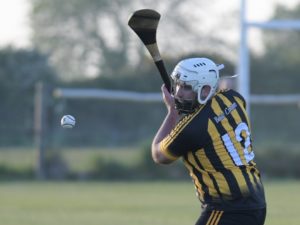 Connor Dorrian poised to send the sliotar over the bar (BC-16)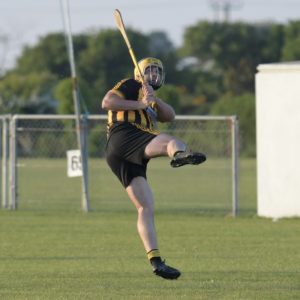 Colum McManus sends the sliotar soaring (BC-17)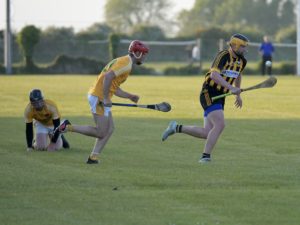 Ben Arthurs makes a break after claiming a ground ball (BC-18)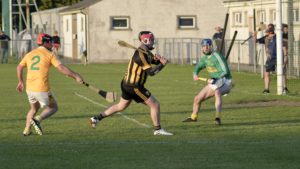 Francis Caldwell hunts down the goalmouth – 1 (BC-19)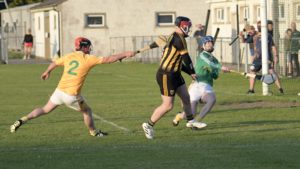 Francis Caldwell hunts down the goalmouth – 2 (BC-20)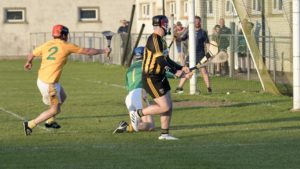 Francis Caldwell hunts down the goalmouth – 3 (BC-21)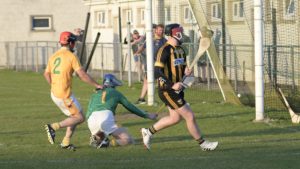 Francis Caldwell hunts down the goalmouth – 4 (BC-22)