You've got to admit it, we've had a great run of weather these last few months and with the summer technically due to end on the summer solstice, this Wednesday 22nd September, you'd also get away with saying we've squeezed out the pips for the hurling this weekend past.  Sunday was the home game between Ballycran and Bredagh in the Morgan Fuels Down Senior Hurling Championship 2021 and McKenna Park soaked up the late afternoon sun to everyone's enjoyment.
After winning the toss, Ballycran's Captain Liam Savage indicated to referee Denis McKay that they would play towards the top end of the pitch (north end). With the breeze coming in off the training pitch (east), there would be no immediate advantage other than to look forward to a 'down hill' second half.
Bredagh struck their opening point minutes into the game and it would take Ballycran almost nine minutes to conjure up a little magical point from Aaron Dorrian to level up the scoreboard. Almost as if a rusty hinge had been oiled, points quickly followed from Stuart Martin and Phelim Savage.  Gerard Hughes found himself in a ground battle for possession of the sliotar and dogged it out boldly using tenacity and determination to defy the odds of losing the ball to a swelling pack of Bredagh players. Hughes's  clever off load to Ben Arthurs followed up by a hand pass to Chris Egan set up Ballycran's first goal.  Still focussed and possibly pumped after his goal contribution, Hughes pointed along with the Savage brothers and both sides walked to the water break Ballycran 1-06 Bredagh 0-3.
Returning to play after the short break, Bredagh looked like the tighter machine, running up six points to level scores from various positions until Niall Breen put his spanner in the works and delivered Ballycran's get out of jail point.  That was followed quickly by a drop goal from Phelim Savage that fooled Bredagh's keeper, Ian Galway into believing it was higher than it actually was.  Swinging as a precaution, in it slipped between the tip of the Bas and the bar. A couple more points would take the home side to the half time whistle Ballycran 2-09 Bredagh 0-9.
The second half, right through the water break felt like Ballycran were comfortable with their lead and took the opportunity to rotate out players for Cormac McAlister, Francis Caldwell and James Clarke.  The Cran's full forwards were hungry for goal scoring opportunities but denied anything on a plate but the real goal scoring opportunity came just three minutes into the second half at the top of the pitch when Stephen Keith closed the gap on an advancing Bredagh player with Michael Hughes having to fill in around the back to save a deadly awkward ball drilled across the ground.
Both sides traded points until the final whistle with Ballycran holding onto the two enviable goals to post a final score Ballycran 2-17 Bredagh 0-17.  Well done to Ballycran's players and the management team.  Hard luck to Bredagh. Next match in the round robin series is at home to Ballygalget next Sunday at a later time of 4pm.
[Chris Egan 1-3, Niall Breen 0-2, Phelim Savage 1-4 (0-2f), Stuart Martin 0-2, Aaron Dorrian 0-1, Gerard Hughes 0-1, Liam Savage 0-1, Conor Woods 0-3 (0-2f)]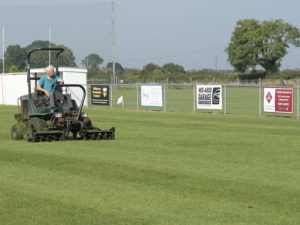 Brendan McCarthy makes sure the grounds are set up magnificently ahead of the Morgan Fuels Down SHC (BC v B – 1)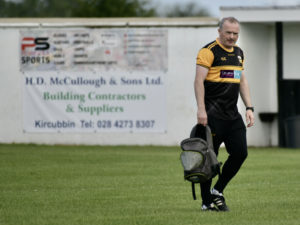 Coach Chris Clarke sets out the warm up zones (BC v B – 2)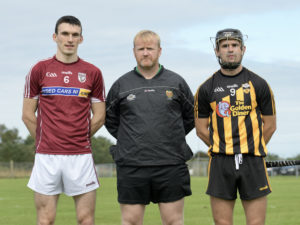 Captains Cormac Hughes (Bredagh) and Liam Savage (Ballycran) with match referee Denis McKay (BC v B – 3)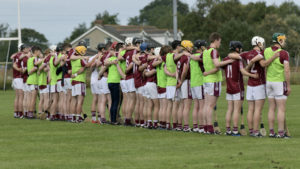 (BC v B – 4)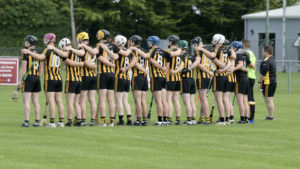 (BC v B – 5)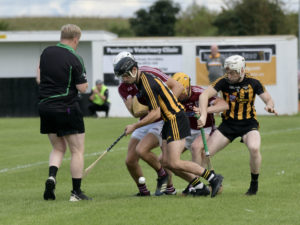 (BC v B – 6)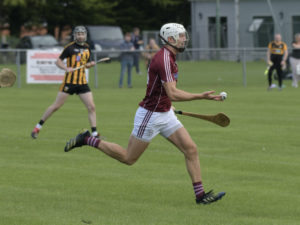 (BC v B – 7)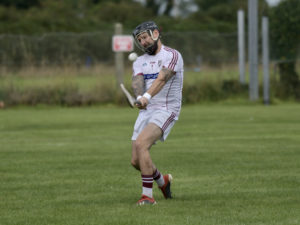 (BC v B – 8)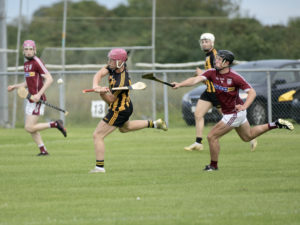 (BC v B – 9)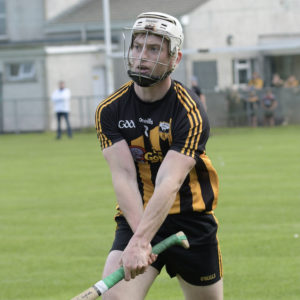 (BC v B – 10)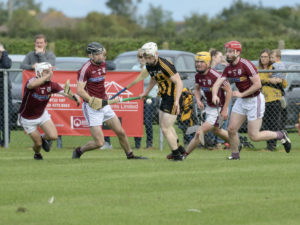 Gerard Hughes wins possession from the pack (BC v B – 11)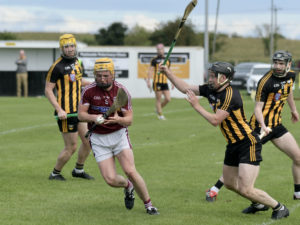 (BC v B – 12)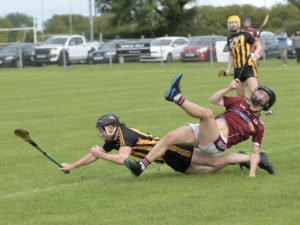 (BC v B – 13)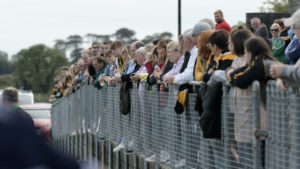 (BC v B – 14)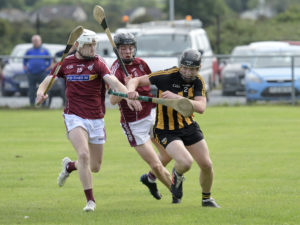 (BC v B – 15)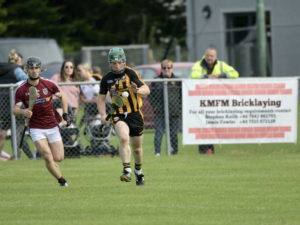 (BC v B – 16)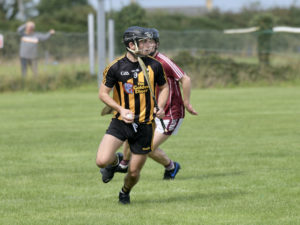 (BC v B – 17)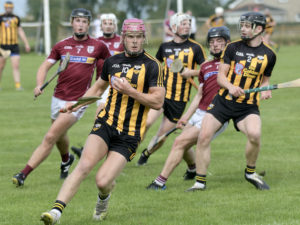 (BC v B – 18)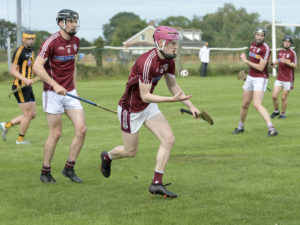 (BC v B – 19)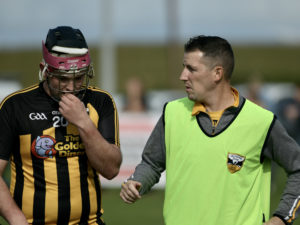 (BC v B – 20)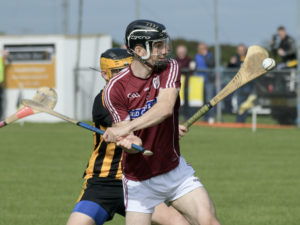 (BC v B – 21)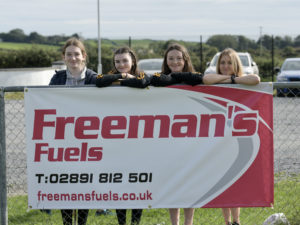 Cran supporters at the south end (BC v B – 22)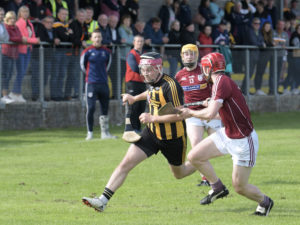 (BC v B – 23)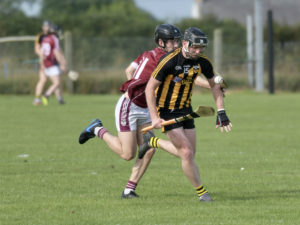 (BC v B – 24)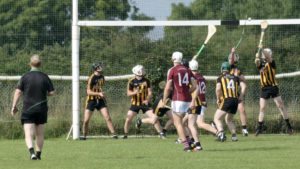 (BC v B – 25)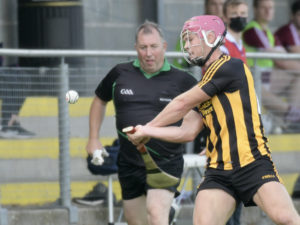 (BC v B – 26)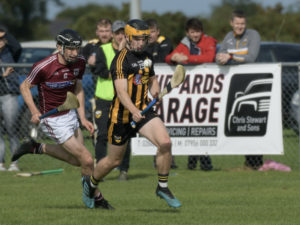 Happy 18th birthday James Clarke (BC v B – 27)
Once again, thanks to all the Stewards around McKenna Park and the County team, without their help we wouldn't have a smooth operation.