As our supporters drew up to St. Patrick's Park, Portaferry with expectations of seeing a strong show of Ballycran hurling based on our last performance, Portaferry issued us a reminder not to sit too long on our laurels.
We managed to catch up with both the manager, Sean Masterson and Captain Declan Ennis, for a down to earth post match assessment.
Sean, not the result I guess you wanted or perhaps expected from today's game?
Certainly not.  No point in dressing it up, we weren't good enough.  Not hungry enough, maybe tired and really, to be be bluntly honest, you can't go into a match against Portaferry in that state.  I guess we had two players on the pitch that gave it everything, aye, I'll go ahead and name names 'cause that's only the honest truth and that's what you get from me.  Brett Nicholson and Tommy McManus.  Great, solid performances.  Michael Ennis ran his legs off but that's too much for anyone.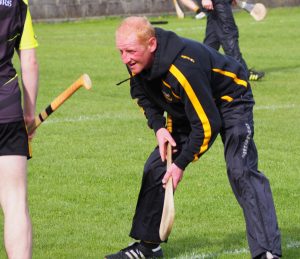 What positives can you take away from today's game?
Positives, phew, hard one given the outcome but you know I'm thinking on my feet, going to get something to eat and I'll say this.  We can play great hurling.  But you need to turn up.  Also, I'd like to say that it must have been disappointing for our supporters that came out today.  I feel it's up to me to offer an apology.  When we bring people out to games, we have to do better.  I'll get my dinner now, then tomorrow, start looking forwards and throw in with Gazza and Mick.  Looking forward to it.
Declan, same question to you, not the outcome you would have wanted?  What's your assessment?
Two things I guess.  Portaferry were real hungry.  I guess we were tired after last weeks antics.  We were warned about this.  We were told it would be a harder match than we were thinking.  Portaferry were clearly the better team today.  Sometimes you just have to say the obvious.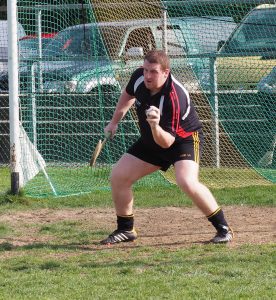 And what positives can you see from today's performance?
Well actually, oddly enough, a realisation that it's time to come down to earth.  Not a bad thing.
For you now, are you getting ready for any particular prep work ahead of the Dunloy game or is it business as usual type training?
Awh, for me and Stephen, it'll be about getting back into our goalkeeping routines that we have set up.  We work on our own stuff and that'll help us to get back into our zone.