St. Patrick's Park, Portaferry was Sunday's venue for the Betsy Gray Shield and lying predominately east to west, when an Irish easterly blows across the tip of the Peninsula, it can have a consequential impact on scoring.  This Betsy Gray final between Portaferry and Ballycran was to exemplify just that.
The main pitch was the venue for the Shield and held up the great standard of Ards pitch maintenance with a clean and fresh cut, dry and firm under foot and bathed in rays of autumn sunshine.  Some even would say that it was warm in spells.
Playing downwind for the first half, Ballycran opened their account early with a point though Portaferry matched that quickly and this would have been the pattern for the main part of the first half had it not been for a rapid succession of goals from Conor Dorrian (2), Paul Miskimmin and Mark Egan. At the half time whistle, the score line was Ballycran 4-12 Portaferry 0-10 [For clarity, all the Club point scorers can be found on our Club Twitter feed].
As the second half commenced, Portaferry set about with rigour and purpose to dismantle Ballycran's lead point by point. Across the second half, Ballycran were only able to score 4 points into the wind, whilst Portaferry amassed 15 points downwind.  Portaferry continued to intensify their efforts for a goal and had to wait until after their 0-22 score in the game before flexing the back of Jack Lennon's net.
Time eventually ran out for Portaferry and when the final whistle was blown, Ballycran supporters cheered with relief as the Betsy Gray Shield would now be making its way to McKenna Park.  Ballycran will no doubt look back on this game as a close run affair.  In the first half, Ballycran took full advantage of Jack Lennon's long reach with the wind to set up goal scoring possibilities.  The first half gave Ballycran a 24 point to 10 point differential.  In the second half, Ballycran almost emptied the tank of points in reserve much to the frustration of Eoin Hughes and Declan Ennis managing on the sideline as Portaferry launched their own campaign to build up a second half differential of 15 points to Ballycran's 4.
Portaferry had opportunities at close quarters but Ballycran's goal line proved capable of absorbing the pressure including a dramatic Joe Watson goal line save from a free taken by Portaferry's keeper Peter Mason just before the whistle that sailed past the watchful eye of Jack Lennon back to safety.  Manager James Henry Hughes raised his eyebrows and puffed in recognition of the lifeline act. At the final whistle, Ballycran 4-16  Portaferry 1-22. Well done Ballycran. Commiserations to Portaferry who provided us all with another entertaining game for the supporters.
Finally, thanks to Portaferry, Down GAA and our match officials for organising and managing all the necessary operations to help the event run smooth under the new regulations.
Some pictures from the match follow.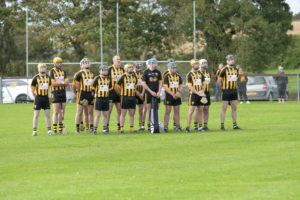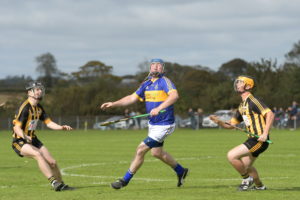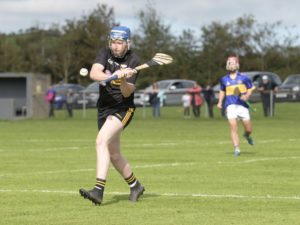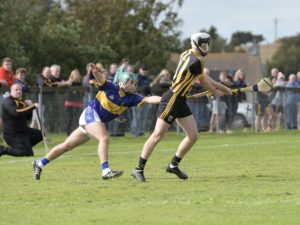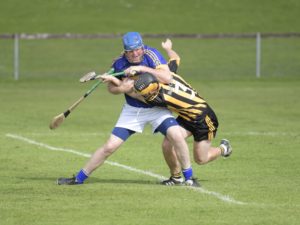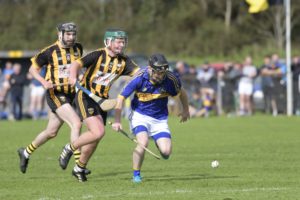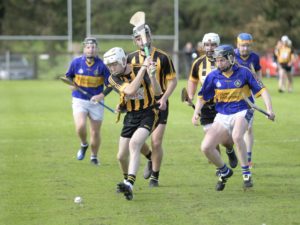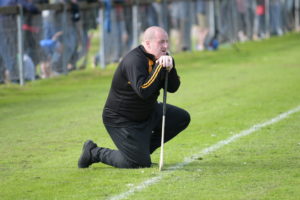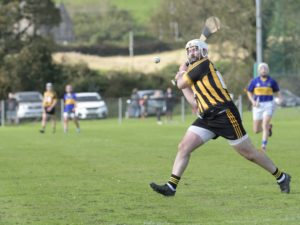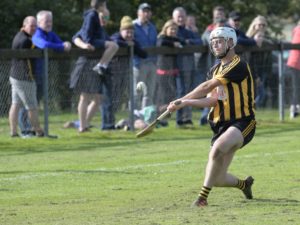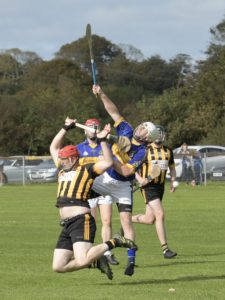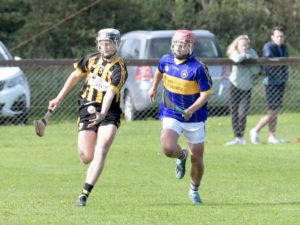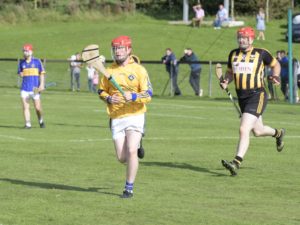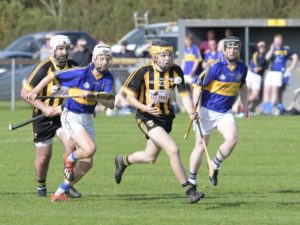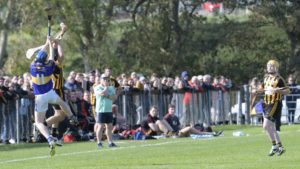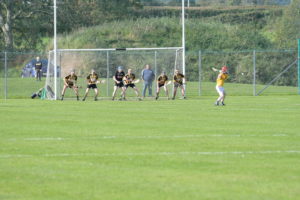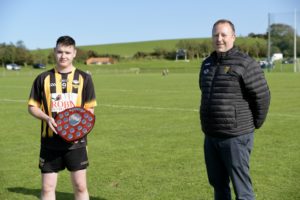 Huw Flynn (Captain) accepts the Betsy Gray Shield from Down GAA Hurling Officer Conor Watson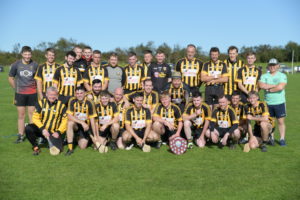 Ballycran Betsy Gray Shield winners 2020