It was a fine day in St.Patrick's Park, Portaferry for Saturday's hurling match between Down and Antrim U20 squads. A northerly breeze carried the purr of the Exploris sponsored scoreboard generator across the pitch, reminiscent of an ice cream van on a summer's day. But this was no summers day. The temperature felt like a breezy induced 5 degrees but it was welcome to be honest as the ground was drying out fast, helped by a generous topping of freshly laid sand. Vincent Mason, head of maintenance, looked pleased with the pitch as he wiped away the breeze cutting water stream from his eye. That would be the only stream today, as games increasingly return to normal and welcome supporters physically back to gather around the perimeter.
The match referee, Aidan McAleer, was keen to get the game started and after thoughtfully organising the captain's for a photo, rolled in the sliotar immediately after setting out his expectations for proper play. Disappointingly, some of Ballycran's representation had to take a break from the match due to sickness.
Down started well and showed an element of dominance as they racked up 3 points before Antrim's Aodhan McGarry pointed after 6 minutes. Down's Tom McGrattan would orchestrate three low frees, keeping them protected from the breeze, before Antrim found their form in the game and after twenty two minutes, inched ahead by one point, Down 0-06 Antrim 0-07.
Both sides tussled for an edge as the sandy top soil flew in all directions, adding to the spectacle. Never were two teams 'evenly matched', prophetic words of wisdom from Down's Manager, Sean young, during a warm up huddle as the wind carried his words in the air. At the half time whistle, Down were 0-09 to Antrim's 0-09.
Antrim's Jack McCloskey would open up his side's second half ledger, with Down's McGrattan pegging it back with a fine point from play. And that would more or less be the shape of the game until referee McAleer spotted an infringement on Down in the Antrim box approximately 15 minutes into the second half . Down's McGrattan waited patiently on the spot as McAleer choreographed the penalty scene before blowing his whistle for the ready but Antrim's keeper, Eoghan Richmond, had clearly done his homework on McGrattan and side stepped left to narrow the reach to the left post. As McGrattan took the sliotar on his usual left side, Richmond was a step ahead and easily reached left to parry the sliotar to safety.
Down were dealt a further blow as Joseph McLaughlin pierced his way through Down's defence to slam the sliotar into the back of the net for the game's only goal. McGrattan would still dominate Down's scoreline though and hauled his side, along with points from Coulter, Dorrian, Turpin and an air mailed long haul free from goalkeeper Pierce Smyth that was parried over the bar by Antrim's keeper to within two points of Antrim's score, due in part to a fine contribution from their sub, Cormac McKeown, who placed four points between the uprights. Down kept the pressure up, resulting in several dog fights around the Antrim box but when McAleer blew for time, Antrim sighed with relief knowing that this was the end of an anxious few minutes. The scoreboard finally registered Down 0-18 to Antrim's 1-17.
This was a tight game, that could have gone either way and offered an entertaining afternoon for supporters. Congrats to Antrim and hard luck to our county players.
Down starting panel
Pierce Smyth 1, J Higgins 2, D Mallon 3, E Pucci, 4, C Milligan 5, C Savage 6, F McFaul 7, R O'Neill 8, F Turpin 9, B Christie 18, J Duggan 11, T McGrattan 14, S Milligan 12, M Dorrian 13, O Coulter 15
Antrim starting panel
E Richmond 1, B McGarry 2, R McCormick 3, D Wilson 4, D McMullan 5, E Trainor 6, CDickson 7, E McFerran 8, A McGarry 9, J McLaughlin 10, S McIntosh 11, L O'Connor 12, N McGarellc13, A Scullion 14, J MCloskey 15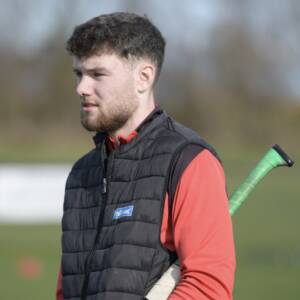 Ballycran's Ethan Bell taking a break but enjoying the fresh air – Down v Antrim U20 HL – 1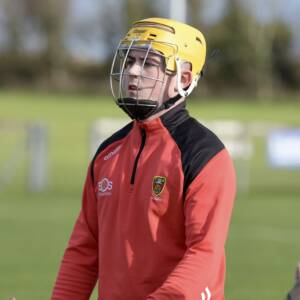 Ballycran's Adam Rogan warming up – Down v Antrim U20 HL – 2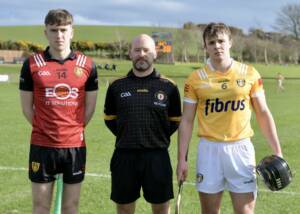 Tom McGrattan (Down) and Eoin Trainer (Antrim) with referee Aidan McAleer – 3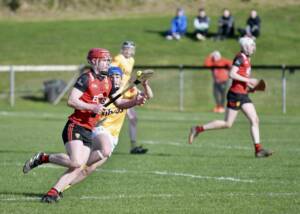 Down v Antrim U20 HL – 4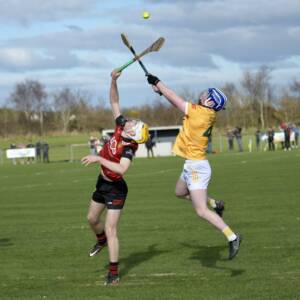 Down v Antrim U20 HL – 5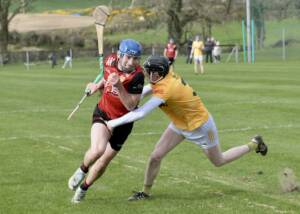 Down v Antrim U20 HL – 6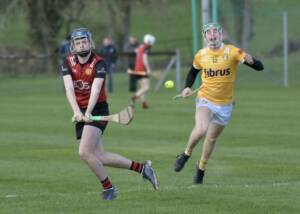 Down v Antrim U20 HL – 7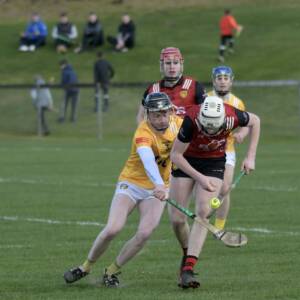 Down v Antrim U20 HL – 8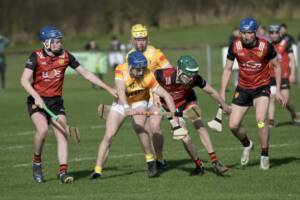 Down v Antrim U20 HL – 9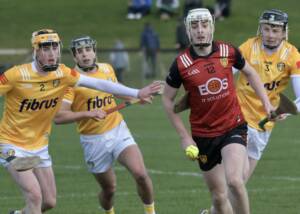 Down v Antrim U20 HL – 10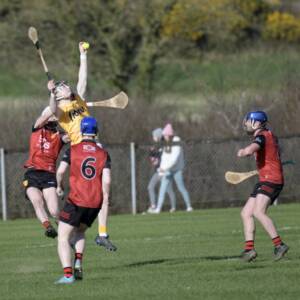 Down v Antrim U20 HL – 11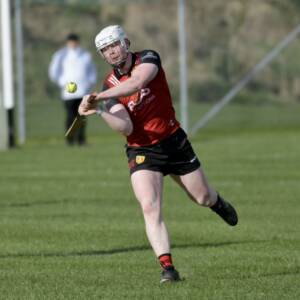 Down v Antrim U20 HL – 12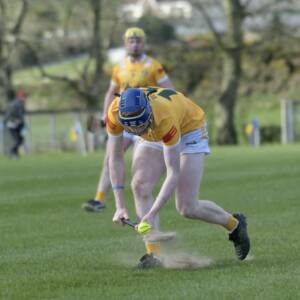 Down v Antrim U20 HL – 13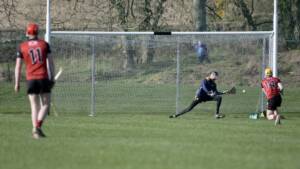 Second half penalty – Down v Antrim U20 HL – 14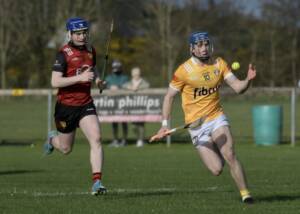 Down v Antrim U20 HL – 15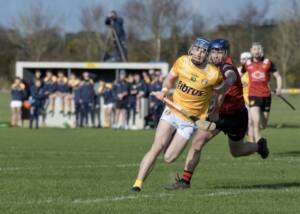 Down v Antrim U20 HL – 16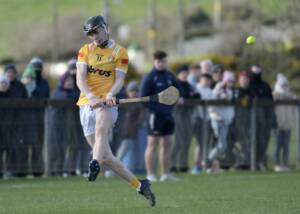 Down v Antrim U20 HL – 17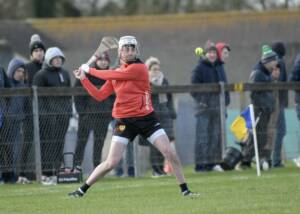 Down v Antrim U20 HL – 18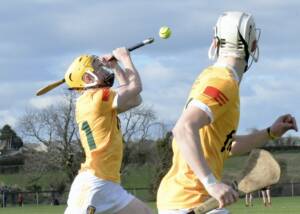 Down v Antrim U20 HL – 19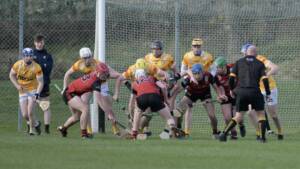 Down v Antrim U20 HL – 20

By michaelcorcoran
Sun 26th Feb