Ballycran's building project for new training facilities, continues to progress well as the internal ball wall and outside walls near completion in this phase of the build programme.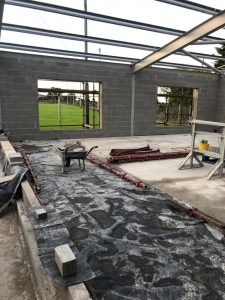 A gym with a view!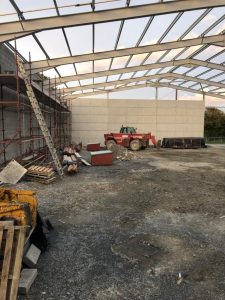 The internal ball wall nears completion
Fingers crossed, the roof panels will arrive on the 19th of October and then the building can progress to being made waterproof, allowing the interior build phase to commence.