Late on a Sunday afternoon deep in Upper Ards, Ballycran opened their Morgan fuels Senior Hurling Championship campaign against Portaferry in St. Patrick's Park.  The all important weather forecast that determines play tactics and equally importantly, spectator comfort, had the evening as wet.  A haze hung over the distant views around the Park but otherwise no one could have asked for a better late afternoon for the opening match of the round robin stage.  As the recent high pressure, responsible for much of the great late summer sunshine  slipped away, it was to be replaced in St. Patrick's Park by another kind.
Both sides started nervously but playing on home ground, Portaferry had Paud Mason clicking on the scoreboard remote for the first point.  As both sides settled into their respective strides, it became clear that the first half was going to be all about pressure and Ballycran found themselves slipping and dropping balls under plenty of it.  Both sides took turns to score points and misses but Ballycran would have the unfortunate honour of missing more than their fair share.  At one point in the game, Portaferry were 0-10 to Ballycran's 0-5 before Conor Woods closed the gap by one point going into the half time whistle.  Portaferry 0-10 Ballycran 0-6.
The second half felt as if Ballycran were hungry for scores lower to the ground.  Stephen Keith pucked out huge bombs that rained down around the 20m line but nothing terribly productive came from those. As Portaferry edged their score up, Michael Hughes intercepted a Ports advance, drilling the sliotar hard and low down the right hand side eventually working  its way to the hand of Brett Nicholson who lobbed up a dangerous ball into the edge of the square and with Portaferry's goalkeeper blocked out by full forwards and backs, the sliotar thudded on the ground and bounced into the net.  Portaferry 0-10 Ballycran 1-6.
Ballycran would have another goal scoring opportunity but the sliotar eluded Ben Arthurs on the edge of the square and as he desperately tried to scuff the sliotar into the net with the heel of his right foot, Paddy McNally would step forward to easily prevent it from rolling over the line.  Minutes later, Portaferry would almost double their points to 19 before Liam Savage found the back of the Portaferry net late in the second half.  All tolled as the final whistle blew, Portaferry 0-20 (20) Ballycran 2-11 (17).
A close encounter with three points adrift and great entertainment for the spectators on a Sunday evening.  Next match is at home against Bredagh on Sunday 12th September, currently throw-in at 2pm.  Here's a few photos from the match.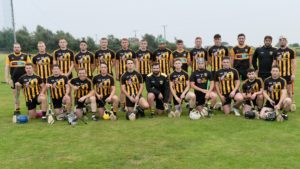 Morgan Fuels SHC 2021 Ballycran panel (PF v BC – 1)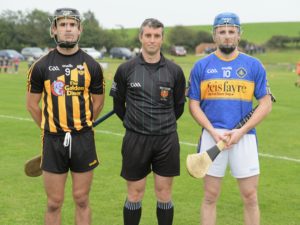 Captains Liam Savage and Conor Mageean along with Referee Peter Owens (PF v BC – 2)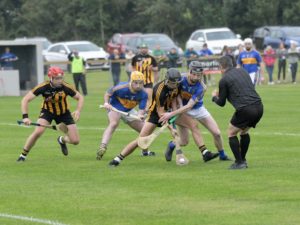 (PF v BC – 3)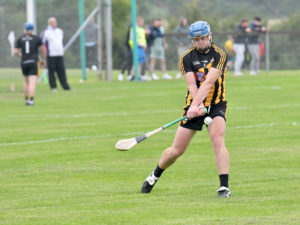 (PF v BC – 4)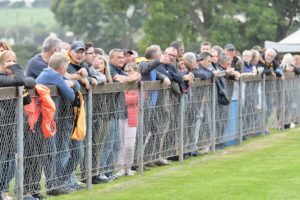 (PF v BC – 5)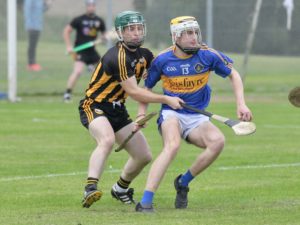 (PF v BC – 6)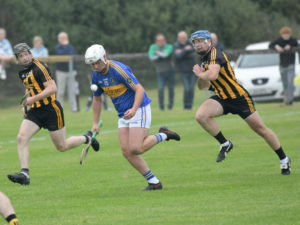 (PF v BC – 7)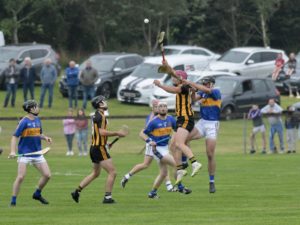 (PF v BC – 8)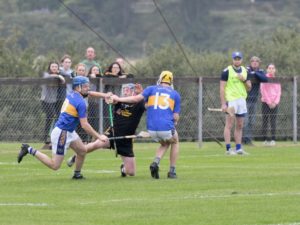 (PF v BC – 9)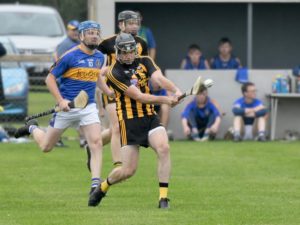 (PF v BC – 10)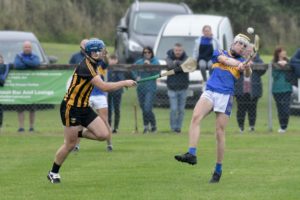 (PF v BC – 11)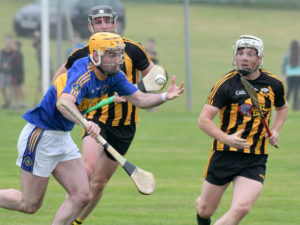 (PF v BC – 12)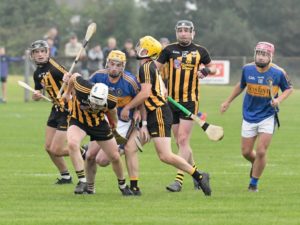 (PF v BC – 13)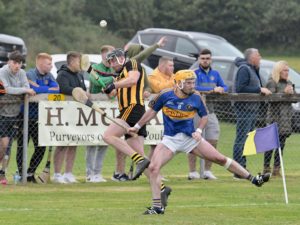 (PF v BC – 14)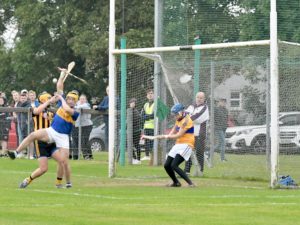 (PF v BC – 15)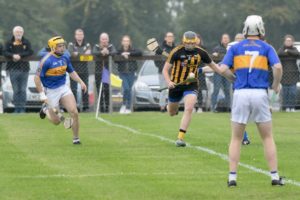 (PF v BC – 16)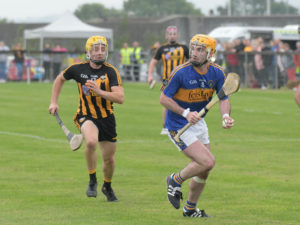 (PF v BC – 17)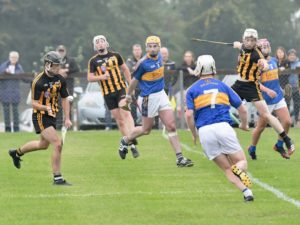 (PF v BC – 18)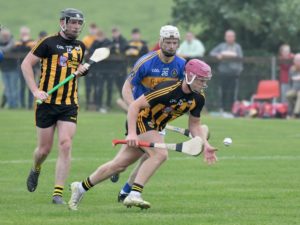 (PF v BC – 19)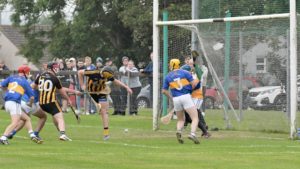 (PF v BC – 20)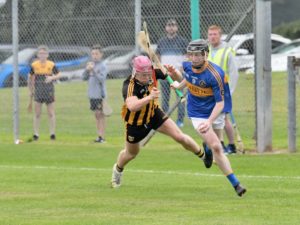 (PF v BC – 21)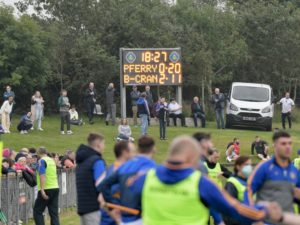 (PF v BC – 22)
Thanks to all stewards and the County team for of the administration that creates a safe spectating and playing environment for everyone's benefit.