Ballycran is seeking expressions of interest for the position of Club Finance & Development Officer (F&DO).  This is a key role within the Club and the following text should help to explain the role for interested candidates.
Development is more than just about developing Club facilities and services. It is also about developing the Club as a unit in terms of administration and activity. While the Club Chairperson plays a key role in initiating the development of a Club plan, a F&DO will assist greatly in its implementation.
The Club F&DO should seek ways to improve the general organisation, structure and efficiency of the Club unit and ways to improve the facilities in the Club. He/she should ensure that the Club is availing of all administration resources and education programmes provided by the GAA for the Club. He/she should provide the lead in planning and carrying out Club development and regularly update the Club Development Plan in conjunction with the Club Committee and other relevant Subcommittees.
The Club F&DO should:
• Become and remain familiar with existing Club development plans
• Assess the relevance of existing Club plans and plan to
modify these if required
• Work with a Subcommittee who will be selected in
conjunction with the Club Officers to initiate planning and
development
• To act in an advisory role with other Club Subcommittees
in the Club to ensure co-ordination of planning on a
whole-Club basis
• To report on a regular basis to the Club Committee on
development issues
• To provide an annual review of the various
development plans within the Club and seek agreement
or modification if necessary
• To develop contacts with external planning agencies and
bodies
• To seek funding opportunities from outside bodies to aid in aspects of Club development
• To help develop financial planning at Club level to take account of current and projected development
• To annually review the Club Development Plan
Additionally the Club F&DO Officer:
• Oversees Club development issues
• Leads on producing and monitoring the Club's
development plan
• Leads on major projects, e.g. new pitch, stand, etc.
• Keeps up-to-date on others' plans (e.g. local authorities &
Sports Councils)
• Keeps up to date regarding funding programmes, GAA and
other
• Contributes at County level as appropriate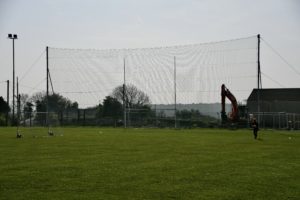 Breaking ground on Ballycran's 'big project'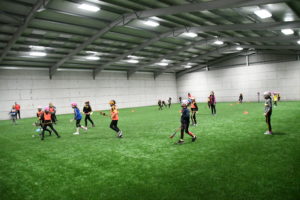 Big projects and small projects, planned, funded and delivered with the help of the Club Finance & Development Officer
This is an exciting and rewarding role within the Club, which prides itself in reaching out to and providing facilities and services to the community and members. The Club's Finance & Development Officer will play an intrinsic role in helping the Club to identify, fund and roll out these valuable facilities and services. The Club would consider this role being shared between two individuals.
Interested candidates are encouraged to contact the Secretary, Tony Bell and for convenience this can be by email – secretary.ballycran.down@gaa.ie