Ballycran's project Genesis is now progressing quickly as we await completion of the flooring that will allow the contractor to begin the next phase of building the ball wall, outer panel fitting, roof and then onto the internal partitions.
Those of you that have managed to get down to the site will appreciate just how big the internal 3G facility is going to be.  For many of our younger players, they will undoubtedly see this as being the jewel in the project's crown as one of their significant Club plan item desires.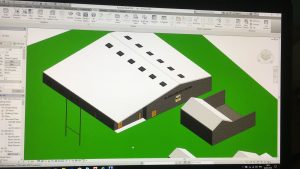 Here's an architectural render of the building, along with a first draft artists impression of the new gym facility.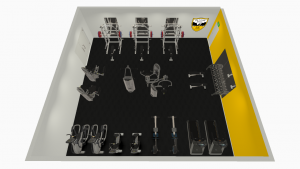 We've embedded two architectural drawings into this news post, one for the sections of the building and one displaying the elevations,  maybe something of interest to view over a cuppa!